No matter how young or old a child is, kids still need unconditional love. For this reason, as a parent, it's important to educate yourself about Biblically-based parenting. Teaching your children to be taught by God's standards may benefit them throughout their whole lives.
Verse of the Day – Isaiah 54:13 – And all thy children [shall be] taught of the LORD; and great [shall be] the peace of thy children.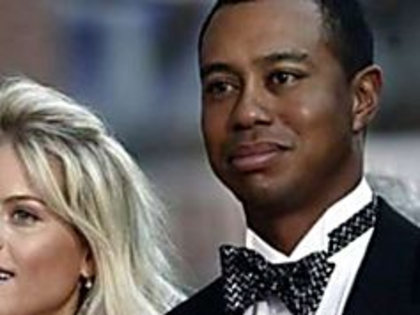 Remember Tiger Woods' Ex-wife? Try Not to Gasp when You See Her Now
Ad -Newzgeeks
Consider This: Although being a parent can be a challenge, your efforts will be worth the effort. The first thing every parent should do is learn to love themselves. In fact, this makes it a lot easier to care about others. Loving yourself means making a commitment to take care of your body, mind and spirit.
Another way to be an ethical parent is to be a good role model. After all, your kids will likely copy nearly everything you do no matter what. You can be a good role model by volunteering in your community and committing to live by ethical standards. Also, youth volunteer opportunities exist in the arts, church, sciences and online, among others. Furthermore, consider the value of teaching your children to pray, enrolling them in in Bible study and attending church services with them.
In addition to this, encourage them to have fun in healthy ways. For instance, meaningful activities they can do are reading, playing card or board games, creating art, coloring in a coloring book, playing a musical instrument and more. Besides this, teach them to be themselves, and express their feelings in a healthy manner. Further, every kid needs a real friend or two they can count on when times get tough or just to spend quality time with.
For one, it's wise to let adult children be themselves no matter what their age may be. Doing this will make them love you all the more. When they're feeling negative in any way, you can provide comfort with kind words, meaningful gifts or a hug. In other words, treat them with unconditional love and respect.
Possibly the most valuable gift you can give your kids is unconditional love. For example, when your child makes a mistake, instead of allowing anger to consume you, try taking a deep breath, and be positive. After all, when someone makes a mistake, they have the chance to learn and grow from it. If your child doesn't do this, it may best to practice acceptance. You can do this with prayer and patience. When they get older, they'll be more likely to appreciate the unconditional love you give them. Remember, adult children still need unconditional love as well.
Prayer
Lord, I am convinced that neither death nor life, neither angels nor demons, neither the present nor the future, nor any powers, neither height nor depth, nor anything else in all creation, will be able to separate us from the love of God that is in Christ Jesus our Lord. Romans 8:38-39