Seemingly, you can't miss the numbers illustrating the seriousness of the ongoing pandemic or the images of unrest. The circumstances of our present times might not lend themselves to a sense of hope.
Yet, our ultimate hope does not rest on what is or might happen in particular moments. Hope is not a wish for better conditions. It is the joyful expectation of victory over our challenges, both personal and societal.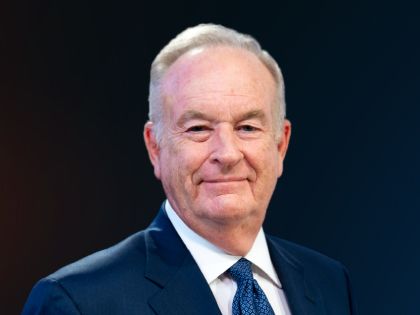 The New Presidency Will Change Everything. 1 Money Move to Make Before March 16.
Ad -Great American Wealth Project
We can have that expectation and assurance be at our hope is in God. Here are some ways you can find that hope.
You will find hope in God when you read The Bible. Within God's Holy Word lie His promises to keep you, love you and be ever present with you during the difficult times.
The Apostles tell us that God's Word exists to give us hope and to live in hope. From Paul, we read, "For everything that was written in the past was written to teach us, so that through the endurance taught in the Scriptures and the encouragement they provide we might have hope." Romans 15:4 (NIV).
Paul reminded Timothy (and reminds us), "All Scripture is God-breathed and is useful for teaching, rebuking, correcting and training in righteousness, so that the servant of God may be thoroughly equipped for every good work." 2 Timothy 3:16-17 (NIV).
King David declares in Psalm 119:114, "You are my refuge and my shield; I have put my hope in your word."
Here's Why and How You Can Have Hope in God.
God is All-Powerful. By words and His power, God brought stars, planets, living things, water, mountains and us into being.
Beyond the first chapter of Genesis, the Bible gives us many examples of God's power. Your God parted the Red Sea to give the Israelites dry land to flee Pharoah. (Exodus 14:21). Jesus walked on water. (Matthew 14:22-33). With a mere five loves of bread and two fish, Jesus fed 5,000 men, "besides women and children." (Matthew 14:13-21). At Jesus' command, a storm and its wind and waves became still. (Mark 4:39). Jesus raised Lazarus, a widow's son and a man's only daughter from the dead.
Do not forget that Jesus raised Himself from the dead. The Gospels wonderfully chronicle that the stone was rolled away, and a tomb was left empty. Yet, Peter puts the resurrection rather succinctly in addressing a crowd of Israelites as follows: "You killed the author of life, but God raised him from the dead. We are witnesses of this." Acts 3:15 (NIV).
Remember Your Are Precious to God.
You can put your hope in God, and you need not worry, because He cares deeply about you. Jesus tells that God gives even birds and flowers meticulous appearance and care.
"Therefore, I tell you do not worry about your life, what you'll eat or drink; or about your body, what you'll wear. Is not life more than food, and the body more than clothes? Look at the birds of the air; they do not sow or reap or store away in barns, and yet your heavenly Father feeds them. Are you not much more valuable than they?" Matthew 6:25-26 (NIV)
"And why do you worry about clothes? See how the flowers of the field grow. They do not labor or spin. Yet I tell you that not even Solomon in all his splendor was dressed like one of these. If that is how God clothes the grass of the field, which is here today and tomorrow is thrown into the fire, will he not much more clothe you—you of little faith? So do not worry, saying, 'What shall we eat?' or 'What shall we drink?' or 'What shall we wear?'" Matthew 6:28-31 (NIV)
God Knows Everything About You — and Loves You.
The God that spoke the infinite universe into existence knows even the slightest details about you.
God knows "the number of hairs on your head," says Luke 12:7 (NIV). Indeed, God knows everything about you — your faults, warts, fears, sins, and shortcomings. Yet, He loves you and proved it by sending Jesus to a rugged cross to die a cruel death before crowds of mocking people.
David, who declared his hope in the Word of God, needed and received God's grace and mercy. Read the 39th Psalm, and you will see the expressions of a king riddled with depression and despair. Yes, this is the same David who slew the Philistine, Goliath, with a sling shot, became a king, and was in the familial line through which the King of Kings and Lord of Lords would be born.
This same David also held the titles of adulterer and murderer. He had lusted after a married woman and, to conceal the sin, sent Bathsheba's husband (Uriah the Hittite) to certain death in an intense battlefield. With all of this sin in David's life, God still extended grace, mercy and love. No matter your sin, you have hope because God's love, forgiveness and restoration are yours just for the asking and submission to God.
Yield to God's Control.
If you feel your sense of hope and faith waning, ask yourself if you've allowed God to be in control of your life. You can trust God when you joyfully accept that He is sovereign and that all things — including you — are under his control. Realize that God works in ways that elude our human understandings.
The prophet wrote in Isaiah, "For my thoughts are not your thoughts. Neither are your ways my ways." Isaiah 55:8-9 (NIV)
After Moses' death, God appointed Joshua to lead the Israelites into the "Promised Land." He gave Joshua this exhortation: "Have I not commanded you? Be strong and courageous. Do not be afraid; do not be discouraged, for the Lord your God will be with you wherever you go." Joshua 1:9 (NIV).
Consider Joseph's answer to his brothers who sold him into slavery in Egypt. "You intended to harm me, but God intended it for good to accomplish what is now being done, the saving of many lives." Genesis 50:20 (NIV)
Jesus was clear that His captors and crucifiers acted only because Jesus allowed it. "No one takes it from me, but I lay it down of my own accord. I have authority to lay it down and authority to take it up again. This command I received from my Father." John 10:18 (NIV)
Know That Your Tough Times Are Temporary
God does not intend everlasting torment or ultimate defeat for you. These tough times will not last forever.
"For our light and momentary troubles are achieving for us an eternal glory that far outweighs them all." 2 Corinthians 4:17 (NIV)
"For his anger lasts only a moment, but his favor lasts a lifetime; weeping may stay for the night, but rejoicing comes in the morning." Psalm 30:5 (NIV)
Finally, the end of the Bible tells us that we ultimately prevail because God prevails. One day, all of our trials, tribulations, hurts, sicknesses and troubles will cease once and for all. The strife will end, and eternal peace will take its place. Receive these words from John the Revelator:
"And I heard a loud voice from the throne saying, 'Look! God's dwelling place is now among the people, and he will dwell with them. They will be his people, and God himself will be with them and be their God. 'He will wipe every tear from their eyes. There will be no more death' or mourning or crying or pain, for the old order of things has passed away.'" Revelation 21:3-4 (NIV)
Prayer: We place our praise and hope in you, God. We thank you that you are all-powerful, caring, always with us, loving, and graceful. We know these difficult times will pass and that you have secured the ultimate victory over death and sin. Grant us Your peace and the strength and guidance of your Holy Spirit to confront the challenges of our day, not with fear, but with abundant hope and assurance that all will witness Your power and glorify You. Amen.