George Muller goes down in history as a great man of faith and prayer. The dependence that he had on the Lord was more than amazing; it was simply divine. Not that Muller was divine, but God worked in his heart in such a way that his faith was unwavering and constant. He was a man that could believe that God would answer his prayers because God was his father and Muller knew he could trust in Him.
At some point in George Muller's ministry, he set out to start an orphanage without asking a single person for money or letting anyone know that he even needed it. Muller loved the orphans and wanted to care for them. However, in his autobiography, we read that his primary purpose in starting the orphanage was to show to the world that God is faithful, will provide, and answers prayer. He wanted to help other Christians like us to believe that we have a faithful Father in heaven Who is not distant but cares for us.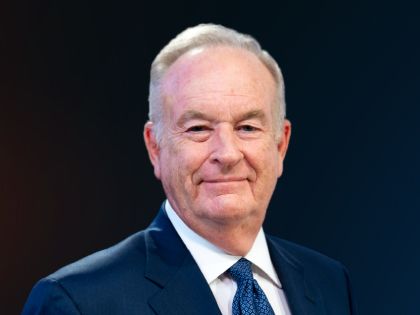 The New Presidency Will Change Everything. 1 Money Move to Make Before March 16.
Ad -Great American Wealth Project
This ministry of small beginnings later became a ministry that housed 1,150 orphans and one that was fully funded through answered prayer. This does not mean that times were never hard for Muller because they were. Every day was not a new and refreshing trip to the shores of heaven. Plenty of difficulty did arise in Muller's life, but God was faithful through it all.
It was recorded in his autobiography that on Nov. 20, while caring for his orphans, the boiler that provided the heat for one of his homes broke down. In this home were both children and infants, and Muller was deeply concerned. It would take a long time to repair or have to replace a boiler, and his children as a result would be without heat.
Muller set out for repairs, and while repairs were being done, heat could not be provided for the home. As it turned out, the winter weather began to set in through a bleak north wind, and the temperatures started to drop. For that year, it marked the beginning of the winter chill. However, the repairs had to take place. In his autobiography, Muller is said to have asked in prayer for two things: "that He would change the north wind into a south wind, and that He would give to the workmen a desire to work" (Muller, 222). Both of these prayers were answered specifically for George Muller as the wind turned south and the men devoted themselves to working overnight to fix the boiler despite their foremen telling Muller they would return early in the morning.
God is our faithful Father, and we cannot encapsulate His Fatherhood in a tiny article nor could we in a million. However, one of the wonderful facets of God as our Father is that He is our faithful Father Who answers prayer.
Through the Eyes of the Son
The Fatherhood of God is clearly revealed in the New Testament. It is no coincidence that the Son is revealed then as well. Jesus tells us that, "No one comes to the Father except through me" (English Standard Version, John 14:6), and John tells us that Jesus has made the Father known to us (John 1:18). It is no wonder we can begin to see God clearly in the NT. We can see the Father because we can see through the eyes of Jesus. Jesus makes the Father known to us in His revelation as the Son.
Jesus shares much with us about His (and our) Father. In Matthew 7:7-11, Jesus tells us to be prayerful people and that God will answer these prayers. Following this promise, Jesus uses an earthly example that is fitting for us this Christmas.
I would imagine we all would hope to be able to give our children gifts that they want. Now we may not give them whatever they ask for, but giving them some of what they ask for may come about. However, even more importantly is giving them what they need and what will be good for them. I believe that in giving gifts to our children, we are not going to fill their stockings with coal or wrap up a rock we found outside and pretend it's a gift.
Jesus uses this same line of thinking to help us see the heart of God for us. Giving good gifts to our children is something that we naturally like to do. This is the norm not the abnormality. This is the custom of our culture not the irregularity. This is the model not the deviation. We like to give good gifts whether we are a believer or not.
In this, we can see the heart of God multiplied on a grand and ultimately unmeasurable scale. It is like the true number of pi – we can see it run deep, yet we cannot get to its bottom. We can catch a glimpse but not the whole. We can see God's back like Moses did but not the face, for we are unable to behold the glory of God entirely. However, Jesus helps us to see the loving, generous, and gracious heart of His Father and ours.
What does this mean for us?
For us, this is a great encouragement to pursue the Father. He is a Father who lovingly pursues us. Much like the prodigal son who was far off, but whose father, when he saw him, didn't hesitate to run his way and embrace him and welcome him in. Turn to the Father in prayer. He is a God Who loves to listen. He also loves to give. He is a giving God that longs to hear your prayers.
This also means that there may be areas of life in which there is a need yet it has not been filled. James tells us that there are times when we do not have what we need because we fail to ask for them (James 4:2). This has deep implications for our spiritual lives as well as Matthew 7:7-11. At times, our Father is simply waiting for us to ask Him for things, and apart from this, we will not get them. Much like an earthly father would engage with his child, so does our heavenly Father engage with us.
Ask, seek, and knock knowing that you have a Father in heaven Who cares and is standing by waiting to talk to you.
Closing prayer
Father, I thank You that You long to hear my prayers. I thank You for loving me and being for me. I thank You that I can turn to You with my needs, fears, and concerns. Please help me to remember to pray. Sometimes as the day gets going and the events of life come my way, I forget to pray. I pray for Your Spirit to remind me that I should be talking with You throughout my day and turning to You for all things. In Jesus' name, Amen.