The Bible has many things to say about prayer, the most important of which is that it is a must for believing Christians. But, what is prayer? In both the Old and New Testaments, the Bible is replete with examples of miraculous events occurring in response to prayer. Elijah stopped the rain for three years. Jonah spent three days in a whale's stomach and lived to tell about it. Bodies of water sprung up in the dry desert, and powerful, well-equipped enemy armies were defeated.
In its most basic form, prayer is communication with God. It is the way that a Christian's relationship with God grows and gets stronger. It is such an important part of a believer's life that the Bible instructs him to pray without ceasing (I Thess. 5:17). While that seems impossible, it becomes plausible when it is incorporated into one's day, as opposed to just one time during the day on one's knees. Whether one wants the congested traffic to free up, help to meet a deadline, or to thank God for His goodness, all present opportunities to pray wherever you are.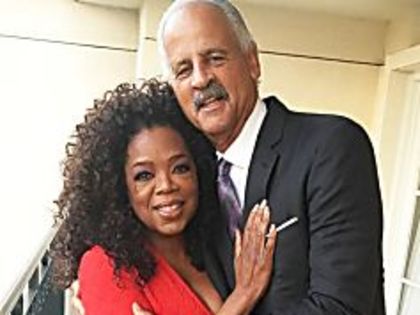 Oprah's New House Is So Gorgeous. Take A Look Inside
Ad -newzgeeks
The Prayer Model of Jesus
The key to Jesus' success was a very active prayer life. He was in constant communication with His Father through prayer. His prayer life enabled great miracles that propelled people far and wide to seek Him out. He sometimes prayed all night, and at other times, got up early to pray. Even today, His prayer life is not over. He is at the right hand of the Father making intercession for believers (Rom. 8:34). The fact that Jesus, the believer's Example, prayed often is a sign to His followers that they should do the same. The Bible says that people should always pray and not faint. Luke 18:1 encourages prayer instead of despondence. In other words, don't give up the fight: pray, instead!
Just as in the life of Jesus, prayer invites the presence of God and His miraculous power for change. It brings His healing power, supernatural provision, the ability to know His will for one's life and so much more. However, there are prerequisites that causes prayer to work. One of them is your faith.
Faith is Your Power Source
If you have purchased an electronic device, you understand that it won't work without the help of a source of power. Despite its advanced technological sophistication, if it does not have batteries or is not plugged into a power source, you will only have a fancy piece of equipment. So it is with prayer: one can bow his head and close his eyes, lift hands and look pious, but without faith that activates prayer, you simply speak words.
Jesus' disciples were with Him around the clock. They saw Him pray. They saw the miracles—the supernatural feeding of thousands. Yet, their prayers to cast a demon out of a boy went unanswered. They spoke the words, but the demon did not obey. When Jesus arrived on the scene, things changed. The boy's father explained his dilemma and the absence of a desired result to Jesus. His frustration with His disciples manifested, and He referred to them as "faithless" (Matt. 17:17). When He cast out the demon, that self-harming demon responded to Jesus' faith and he departed promptly.
The disciples were left confused. They were praying as they had done before, yet they did not get the results like they did in Luke 10:17. So, after they moved themselves from the crowd, they asked Jesus, "…why could we not cast him out?" (Matt. 17:19). Without wasting any time trying to analyze their failure, He stated: "…because of your unbelief" (vs. 20). So, here is an example of what having words and no faith produces: frustration and failure.
On the other hand, the Apostle Peter was caught between a rock and a hard place. He was imprisoned–with multiple layers of security– awaiting his execution. King Herod placed him there temporarily until after the holiday so that he could do to him what he did to his partner in ministry, James. Not only was Peter in prison, but he was handcuffed to two prison guards and slept between the two. There was also an iron gate to the city that was shut. But something powerful was happening at Mary's house that would invite God's presence in the prison and set the captive free.
At Mary's house, a body of believing Christians had gathered together and were praying around the clock for Peter. Their prayers were activated by corporate faith. God heard their cries and put a rescue plan in motion. He sent an angel to the prison to deliver Peter out of the hands of his enemies, and to spare his life from death. In response to prayer, an angel supernaturally removed Peter's shackles and brought him past the heavy security presence without being detected. When they arrived at the city gate, it opened of its own accord. The angel led Peter to a point of safety, then returned to heaven. It was then that Peter realized for certain that he was not in a dream. He had just escaped prison by the power of faith-activated prayer.
Prayer seems straightforward enough: have faith and petition God. Yet, faith has its own prerequisites in order to undergird prayer. It works by love (Gal. 5:6). Jesus, as the Master Teacher, taught His disciples how to pray. He admonished them to refrain from pretentious piety as demonstrated by religious leaders who only loved God with their lips. The prayer that He taught covers a lot of spiritual ground in which the seed of faith can take root. And if Jesus told the disciples of His day to pray these words, today's disciples should do the same.
The Lord's Prayer (Matt. 6:9-13)
"… Our Father which art in heaven, Hallowed be thy name. Thy kingdom come. Thy will be done in earth, as it is in heaven. Give us this day our daily bread. And forgive us our debts, as we forgive our debtors. And lead us not into temptation, but deliver us from evil: For thine is the kingdom, and the power, and the glory, for ever. Amen."