It's no secret that love doesn't always come easy. Love, especially in human form, can be complicated and messy. We can find ourselves overwhelmed and unwilling to love other people when we are not focused on learning to love as God loves. Have you ever been in a toxic relationship? Or judging somebody who doesn't live to your standards? These people can feel like they are impossible to love. Why? Simply because you don't think they deserve it. Based on your preconceived notions of them and the decisions they make, you've decided that they don't deserve love. And when you've mentally decided they don't deserve love, they become hard to love. So how can we love the hard to love? Is it even possible?
Start by talking to God.
If you're finding it difficult to love somebody, ask for strength. Getting alone with God and praying for strength is one of the best ways to learn how to love. Not only will God provide you with the strength to love those who are hard to love, but He will teach you about the kind of love that He offers daily. In the book of John, Jesus tells us this: "A new commandment I give to you, that you love one another: Just as I have loved you, you also are to love one another" (John 13:13).
Start by getting alone with God, learn to love as He loved, and ask for strength to love. God can and will change your heart to love without limits.
Give Yourself Space.
If you are finding it difficult to love somebody, it is okay to set boundaries. Give yourself enough space so that you are not allowing frustration to build up, but if God is calling you to love, be obedient to His call. Know how much time you can handle around this person and respect those boundaries you set for yourself. Love when you can, and even when you don't think you can. But when you feel overwhelmed, frustrated, or anxious about love; listen to those feelings. If you do get frustrated, know that it is time to get back alone with God.
Remember that we are all sinners.
Whether we would like to admit it or not, we all have been that person that was hard to love. Romans 3:23 is clear when it says, "For all have sinned and fall short of the glory of God." We all fall short, and we are all hard to love at times. So, when you're finding it difficult to love somebody, remind yourself of this truth, and ask yourself these questions: When I was at my lowest and was not deserving of love, did I still want others to love me? And how did that love help me?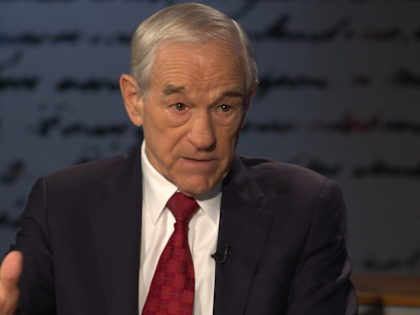 Look What Dr. Ron Paul Is Predicting Now
Ad -Stansberry Research
Love, the kind demonstrated by our heavenly Father, can heal, mend, and fix broken lives. When we choose to love the hard to love, we are changing the world. We are choosing to listen to the commands of Jesus instead of giving in to our sinful nature.
Know that your suffering will produce good.
Romans 5:3-5 tells us this: "We rejoice in our sufferings, knowing that suffering produces endurance, and endurance produces character, and character produces hope, and hope does not put us to shame, because God's love has been poured into our hearts through the Holy Spirit who has been given to us." Loving somebody hard to love can feel like suffering at times. You are probably going to suffer when you have to do something you do not want to do. But what if you are promised, that if you rejoiced through your suffering, you would be able to endure your suffering, build your character, AND produce hope?! Why would you not choose to trust that God can do all that by loving somebody hard to love? Next time you find yourself in a situation where it feels impossible to love, rejoice through it.
The best way to learn how to love is by praying and reading God's word. God is the only one with the power to change your heart. If you're finding it difficult to love, this is where you must start.
Deuteronomy 30:6: "The Lord your God will change your heart and the hearts of all your descendants so that you will love him with all your heart and soul and so you may live!
Dear God,
Love is not always easy for us. Love can be complicated, overwhelming, and almost impossible at times. But we know that you are the Creator of love. You are the ultimate example of how we need to love others without hesitation. Thank you for displaying your love for us on the cross when we were undeserving. Jesus, we pray that we would be able to love as you have loved. Remind us that we are all hard to love, but you loved us anyway. And help us to learn how to love others, especially when we feel that they do not deserve love.
Amen.