Have you already been thinking about your New Year's Resolutions for next year? Now that we're nearly halfway through December, it's safe to say that most of us have started thinking about the things that we're going to do to improve ourselves heading into next year. Perhaps you plan on losing a few pounds so you can get back into an old pair of jeans, or maybe your biggest resolution for next year involves creating a personal budget so you don't spend so much time worrying about money. Whatever it is, most people treat January 1 as a fresh start, and create resolutions that correspond with that.
However, it's just as important that you make a commitment to finishing this year strong. We're not going to talk about counting calories and creating a budget, though. While there's nothing wrong with personal improvement in those areas, it's even more important that you take spiritual steps to end this year in a way that's better than you started.
1 Corinthians 9:24-27 (TPT)
Isn't it obvious that all runners on the racetrack keep on running to win, but only one receives the victor's prize? Yet each one of you must run the race to be victorious. A true athlete will be disciplined in every respect, practicing constant self-control in order to win a laurel wreath that quickly withers. But we run our race to win a victor's crown that will last forever. For that reason, I don't run just for exercise or box like one throwing aimless punches. I subdue my body and get it under my control, so that after preaching the good news to others I myself won't be disqualified.
Paul used sports as ana analogy here, but he was certainly not talking about life as an athlete. Instead, he was talking about the importance of finishing strong. If a track and field athlete starts a race strong but then gives up at the halfway point, what did he or she accomplish by starting strong? Nothing! If a boxer goes out and dodges punches for the first couple rounds, but then loses all of his or her self-discipline in round 3, what do they accomplish? Nothing at all.
In the same way, your spiritual journey isn't about how you start. In fact, as we get closer to the end of the year, making this year a success or failure isn't about how you start, it's all about how you finish. How can you finish the year strong?
Be an Encourager
John 7:37-38 (TPT)
Then on the most important day of the feast, the last day, Jesus stood and shouted out to the crowds-"All you thirsty ones, come to me! Come to me and drink! Believe in me so that rivers of living water will burst out from within you, flowing from your innermost being, just like Scripture says!"
One of the most important ways that you can finish strong is by being an encourager to people around you. One of the greatest ways to experience more development as a Christian is by helping other people improve. According to Christ, we can make the decision to let rivers of living water flow out of us like a river. In contrast, when we don't look for ways to encourage other people, we go from operating like a river of living water to being a swamp.
When you have rivers of living water flowing out of you, it's only natural for that living water to touch others. When your living water washes over other people, it not only helps them, but it also helps you. If you want to end the year on a strong note, make sure that you're encouraging and helping others.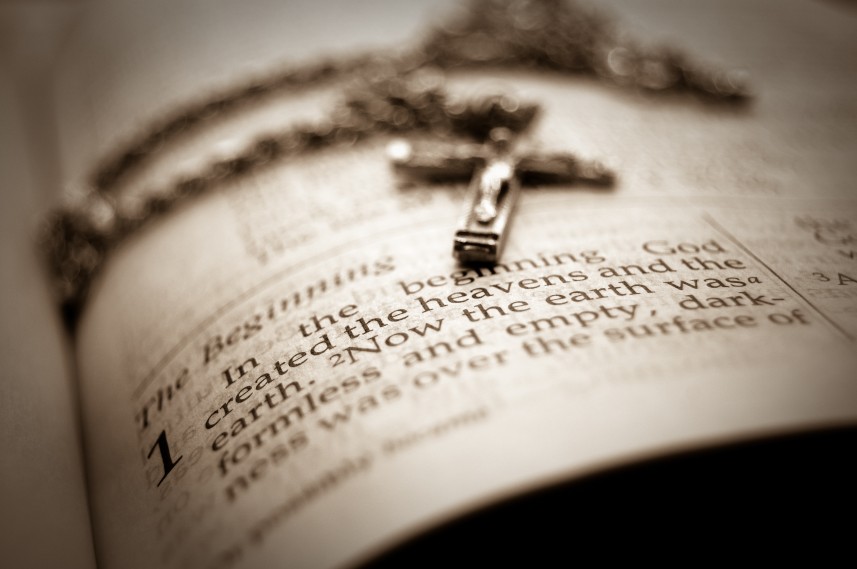 Recognize Your Blessings
Psalm 103:1-2 (ESV)
Bless the Lord, O my Soul, and all that is within me, bless his holy name! Bless the Lord, O my soul, and forget not all his benefits.
Being truly grateful is one of the most important aspects of maturing spiritually. The Bible is very clear about the fact that God's people should be thankful, but sometimes, we have to do some digging to find something to be thankful for. Recognizing your blessings is one of the most important ways that you can finish this year on a high note.
Consider taking a few moments today to sit down with a pen and a piece of paper so you can make a physical list of the blessings in your life. Set a timer on your phone (let's say 2 minutes) and write down everything that God has blessed you with. Start with your salvation and go from there. By the time your 2 minutes are up, you'll be amazed at how many things in your life you should be thankful for.
Cultivating an attitude of gratitude results in praise, which invites the presence of God into your situation. Being thankful results in supernatural strength, which is what you're looking for in your quest to finish the year strong.
Find a Travel Partner
Hebrews 10:24-25 (ESV)
And let us consider how to stir up one another to love and good works, not neglecting to meet together, as is the habit of some, but encouraging one another, and all the more as you see the Day drawing near.
When you accepted God's gift of salvation, He didn't expect you to head out on your own and try to get through this life on your own. Instead, He created you with an innate need to connect with other believers. What does your support system look like? Do you have other Christians in your corner, or are most of the people in your life unbelievers?
Obviously, there is nothing wrong with being close with unbelievers. Afterall, part of your God-given purpose in life is to share the Gospel with those who have yet to accept Christ as their Savior. However, it's equally as important that you have other believers in your life who can encourage you, pray for you, and even correct you from time to time.
Start Serving
John 13:5 (ESV)
Then he poured water into a basin and began to wash the disciples' feet and to wipe them with the towel that was wrapped around him.
Finally, growing spiritually works in the same way that growing physically does. If you've ever tried to increase your muscle mass, you know that you have to exercise those muscles. In the same way, one of the best ways to grow spiritually is to use what you've got.
The end of the year is one of the most popular times for people who are looking to volunteer, so there should be some great opportunities for you to serve others. Serving others doesn't mean that you have to give up everything and run off to serve as a missionary in a far away land. Instead, you can volunteer at a local soup kitchen, a clothing drive, or another event that helps the less fortunate.
Take some time and look for opportunities to serve others between now and the end of the year. Doing so can help you finish strong.
A Closing Prayer:
Father, I know that a new year provides me with the opportunity to get a new start, but I want to make sure that I'm finishing this year strong. Help me to step into next year without looking back and seeing areas where I could've done better. Help me to be an encourager to people around me, give me people in my life that will hold me accountable, show me areas in my life where I can serve others, and remind me of all the things I have to be thankful for. In Christ's name, Amen.