On this Valentine's Day weekend, millions of people will look for ways to show their love and affection for a special someone in their lives. Undoubtedly, flower shops will be flooded with calls from men who want to have a perfect flower arrangement delivered to the woman in their life. Women will look for cards that convey just the right message and a nice gift to make the man they love feel special. Heart-shaped boxes of candy, jewelry and more will be exchanged and love will be celebrated. However, the greatest love that the world has ever known is not relegated to a particular day in February. While it is wonderful to celebrate the love that you share with a special someone in your life, take some time this Valentine's Day weekend to reflect on the greatest love any of us will ever know: the love of God.
God's Love Transforms Us
Romans 5:8 (TPT)
But Christ proved God's passionate love for us by dying in our place while we were still lost and ungodly.
When couples first begin their journey of love, it isn't uncommon for both partners to change some things about themselves. The changes may not have been major, but once you find yourself in love with another person, your priorities change. Instead of being hyper focused solely on the things that you want to do, you shift your focus to pleasing your newfound love. Love changes people. That's not to say that you give up everything that you ever cared about, but when you find love, change is inevitable. Once you begin to truly love another human being and recognize the fact that they love you, that love creates a change in your priorities, your motives and your behaviors.
God's love also brings about a change. In his letter to the Roman church, Paul discussed how the crucifixion of Jesus Christ was the ultimate display of God's love for humanity. "While we were still lost and ungodly," God had a passionate love for us. Christ proved that love by offering His own life as the ultimate sacrifice. Once we truly embrace that love, it transforms us. Paul also discussed this transformation in his second letter to the church at Corinth:
2 Corinthians 5:17 (TPT)
Now, if anyone is enfolded into Christ, he has become an entirely new person. All that is related to the old order has vanished. Behold, everything is fresh and new.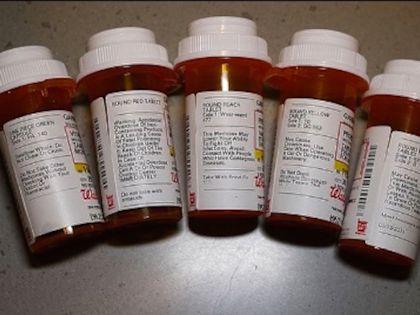 4 Worst Blood Pressure Drugs
Ad -Simple Blood Pressure Fix
Once we accept the love that God has for us and begin to reciprocate His love, we are transformed. Our former ways of thinking change, our priorities change, and we begin to live our lives in a way that reflect the love that we have received.
God's Love Gives Us Confidence
Psalm 136:26 (TPT)
Give thanks to the great God of the heavens! His tender love for us continues on forever.
We don't know who wrote Psalm 136, but the author found their confidence in one thing: God's tender love for us. In fact, the author of the Psalm 136 declared the tender, unending love of God 26 times in the 26 verses of this Psalm. Every single verse begins with something incredible that God did for His people and ends with a declaration that God's tender love endures forever. From this Psalm, we can gather that God's people can have confidence that nothing they face has power over us because we can have confidence in God's tender love that endures forever.
Why do you do special things for your partner? Because you love them! Ladies, this can be something as simple as cooking your significant other's favorite meal when you know he's had a rough day at work. Why do you do it? Because you love him, and you want to make his day a little better. Men, perhaps you like to ensure that the oil is changed in your significant other's car and they are safe on the road. Why? Because you love her, and you want to ensure that she's safe. When we are the recipient of love from another person, we can be confident that he or she has our best interest at heart. How much more can we rest in that promise when focusing on God's tender love for us that continues forever?
God's Love Completes Us
As humans, we are naturally wired to crave love and affection. In many cases, we will do anything to obtain it. According to a study published by eharmony, one of the biggest online dating services in the world, 53% of its users lie on their online dating profile. But why? It's because humans are so determined to find a love that will fill the void inside themselves that they will do anything to obtain it. Obviously, deception is not the best route to take when trying to find someone to fall in love with, but many people feel like it is their only option. As humans, we are designed to want to find someone to share our lives with. God recognized this need when he saw Adam living alone in the Garden of Eden and declared "It is not good for man to be alone" (Gen 2:18). However, no human relationship that we find can ever complete us the way that God's love does.
Colossians 2:10 (TPT)
And our own completeness is now found in him. We are completely filled with God as Christ's fullness overflows within us. He is the Head of every kingdom and authority in the universe.
As we already read, Christ is the ultimate expression of God's love. Paul teaches in this verse that our completeness is found in God because of Jesus Christ. While we do have the need for love from another human, no earthly love that we find can complete us and fill the void in our heart like the love of God can.
God's Love Saves Us
You may have been pretty unlovable when you met your significant other. Bad habits, questionably priorities and more can make us all seem like we may not be a great candidate for love. The same could be said of our lives before we accept the free gift of God's love. However, John covered the far-reaching power of God's love in perhaps the most quoted verse in the Bible:
John 3:16 (TPT)
For this is how much God loved the world-he gave his one and only, unique Son as a gift. So now everyone who believes in him will never perish but experience everlasting life.
God loved you exactly like you were, but also loved you too much to leave you that way. How incredible is that?! But what did God's love save us from? For many of us, God's love saved us from ourselves. Our own vices, bad habits and questionable decisions had put us in danger physically, mentally, emotionally and spiritually. God's love also saved us from an eternity where we would be separated from Him. While there is nothing wrong with feeling like the special person in your life saved you from a future of loneliness and misery, God's love saves us from exponentially more. Only His love can truly save us in every way that we need saving.
This Valentine's Day, you should certainly do what you can to make the person you love feel special. He or she should be treated as a gift from God that you are thankful for. However, while you're reflecting on the love you share with another person, take the time to thank God for His love towards you.
A Closing Prayer
God, I love you. Your Word teaches me that I love You because You loved me first (1 John 4:19). I don't want to ask you for anything, I simply want to thank You for the love that You showed me. Even when I was far from you, separated from You by my own sin, You loved me. Thank You for offering me a love that changes me, gives me confidence, completes me and saves me. I know that You are the Source of the greatest love that I could ever know, and I'm thankful for it. Thank You for giving me someone to share this life with, but most of all, thank You for loving me. In Christ's name I pray, Amen!