"And hereby we know that we are of the truth, and shall assure our hearts before him. For if our heart condemn us, God is greater than our heart, and knoweth all things" (KJV, 1 John 3:19-20).
"And hereby we know"
In John's epistle, he is greatly concerned with knowledge. When John says, "And hereby we know…", he is making a statement that pertains to knowledge, for knowing something equates to having knowledge. His flock had been infiltrated by false teachers who claimed to have a superior knowledge to that of John (and to that of Christianity for that matter).
They were teaching a different Christ and a different Gospel. They did not know God but made it appear as though they did. They claimed that Christ did not come in the flesh but was only made to appear as though He did. John knew that if he wanted his flock to stay on track, he needed to make it clear that the false teachers did not really know Christ, but that he did.
"that we are of the truth"
Not only was knowing important, but so was establishing his flock in the truth. For many, truth does not matter, or it is made to be relative. However, John was not a relativistic man. He made it clear that those who were opposed to his teaching should be labeled as false teachers. He even went as far as saying that these false teachers could be seen as the antichrist. In actuality, they were truly anti-Christ (or against Christ.)
The truth must be upheld by Christians – first and foremost in their hearts. The truth is vitally important and must never be compromised due to the fear of man. The Christian must take his stand upon the Word of God and believe every word that is written in the sacred Book. The believer must never give into the liberal notions that seek to do away with parts of the Bible or explain away clear teaching found within the Word of God. John was of the truth, and so the Christian today must also be of the truth.
"and shall assure"
John knew that he was of the truth, and this brought a sense of assurance to him. Christian assurance is something that the Christian can actually have. However, many Christians are not truly assured in their faith. There are many reasons as to why this could be so.
Sin will certainly cause a Christian to feel unassured of his salvation. Assurance is a work of the Holy Spirit in the heart of man. Thus, when someone is living a life in which he is constantly grieving the Holy Spirit, he should not expect to be assured in his faith.
Another matter that may hinder Christian assurance is a lack of understanding of God's Word. For instance, if someone does not truly understand the work of Christ and the way in which God keeps him eternally secure on this earth, he will not feel very assured. He will find himself walking on eggshells and wondering if today is the day that he lost his salvation.
If someone is lacking in the area of spending time with God in prayer and Bible reading, he will find that he is disconnected from the source from which his assurance derives. Thus, he will lack assurance. Nevertheless, assurance is a reality and is something that can greatly strengthen the believer unto holiness.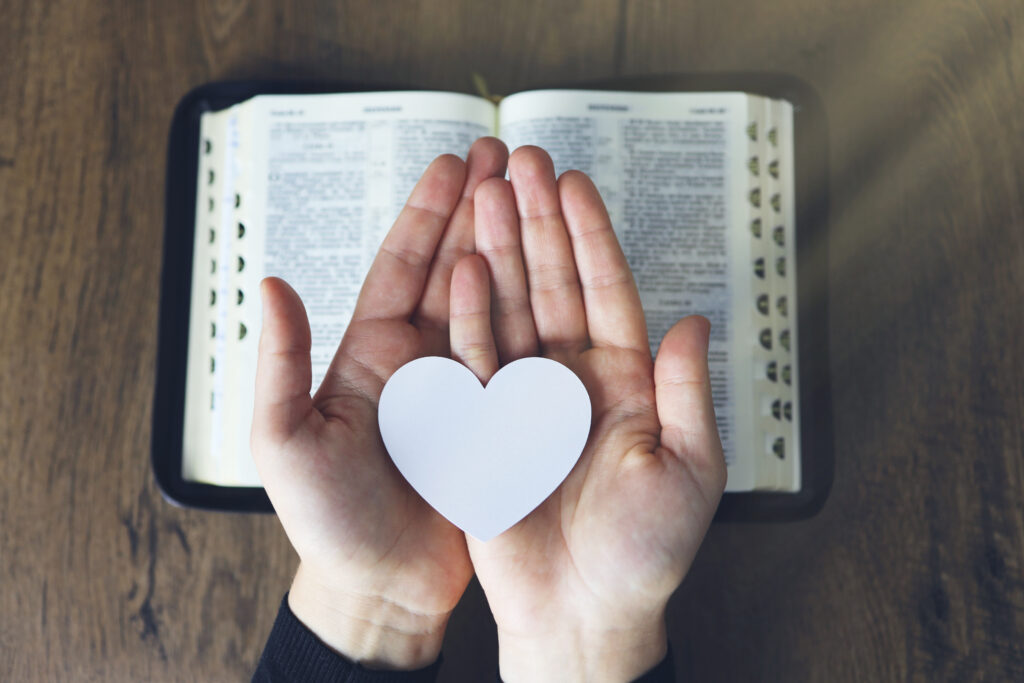 "our hearts before him"
Assurance is a matter of the heart, and an assured heart before God is a blessing. To know that you are God's child and to know that He will keep you until the very end is a wonderful encouragement in this life. When John speaks of the heart, it is as though he is saying that from the depths of his being, he is assured before God. His assurance was not on the surface, but it was deeply rooted within. So it must be for the Christian, as well.
There are two tests that a Christian must examine himself by: The first test comes by way of answering the question, "Do you believe in the Christ of the Bible?" The next question comes by way of answering the question, "What does your life look like?" The previous question is where many hearts become discouraged along the way and lose sight of their assurance.
"For if our heart condemn us"
But let us take courage and not lose sight of the hope that is found within the Scriptures. John tells us that there will be times when our heart condemns us. There will be times when the Christian looks within and he sees filth. The Christian is living in a world that is imperfect and that has become corrupt with sinful practices.
The heart of the Christian is one that will feel condemned often, as long as he knows what the Bible says about his sin. The Christian who knows the Bible will be very concerned with what the Bible has to say about himself. As a result, he will find that in his dealings with God and man, he is not who he should be. He will see various manifestations of sin in his heart, and when he begins to make headway on fighting against them, it is as though God shows him something else. Thus, the Christian will feel condemned in this life; there is no getting around this fact in one sense of the word.
"God is greater than our heart"
But then John points us to something, or maybe better yet Someone, greater than our hearts. The condemnation that the Christian can experience can be very powerful at times. The Christian must also be careful with how he deals with his condemnation. When the Christian feels condemned, if he does not deal with it properly, it can lead to more sin and even worse sin.
John tells us that the Christian must recognize that God is greater than his heart. The Christian must never lose sight of the fact that no matter how bad he might think that he is, God is greater. This does not mean that someone should persist in unrepentant sin and go on believing that he is a Christian. What it does mean is that someone who is truly a Christian (who is battling against sin, falling at times, confessing sin, repenting, forsaking, and then finding himself in the same cycle) can be encouraged in the fact that God is greater than his heart.
The Christian must never think that Christ cannot save him. The work of Christ is far greater than the work of sin. No man is out of the reach of God. No man has sinned one too many times. The work of Christ has no comparison; it is of the purest form and invaluable.
"and knoweth all things"
Finally, we take our place of rest in the fact that God knows all things. Someone may say, "How can this be? How can I take my place of rest in the fact that God knows all things? He knows me! He knows my heart! How could I ever be at rest?" However, it is indeed an assuring truth that God knows all things.
Think about it. If God did not know all things, would you not feel as though you needed to hide from Him? Would you not feel like everything was riding on your hiding your sin from Him?
But the truth is that God does know all things. There is an openness between God and man that allows the Christian to be in a relationship with God that is free from anxiety. God knows the Christian and loves the Christian despite all that He knows. Oh the depths of the love of God; they are unsearchable and without measure.
Final prayer
Father, I thank You for loving me even though You know me better than I know myself. I thank You for sending Christ to the earth and loving me through Him. Please, Father, I pray that You would help me to grow in Christ and to live a life that is pleasing in Your sight. You are worthy of more than what I give You. In Jesus' name, Amen.