God does not shrink back from declaring His love for His people. Time and time again, He reaches down with a mighty hand and an outstretched arm to prove His love for His creation. In a court of law, as two people stand opposed to one another, the object of both sides is to prove their case. What do they bring to the table to prove their case? They bring evidence.
Evidence comes in many forms. First, evidence can be reasonable arguments that will elicit the mind of those who hear, thus bringing them to a strong belief in the truth. Second, evidence can come in the form of eyewitnesses. These eyewitnesses attest to the claim that is being made because they have seen what is being claimed first hand or have heard of it from other eyewitnesses. Third, if someone looks at a present situation, it gives evidence to what has come before it to bring about its cause (for example, if a window is broken, this gives evidence that someone may have broken it). Another example is that of creation – creation itself gives evidence to the Creator.
While there are differing forms of evidence, it should be clear that in a court of law, evidence is given to prove a claim. The evidence that is used may vary at times, but the goal is always the same: to prove as true that which is being claimed. Ultimately, evidence is brought forth to enable the mind to see that which is true. Apart from evidence, it can be difficult to know what is true. Imagine a court case that is taking place and in which neither side has any evidence to bring to the table. It would be like the two siblings telling their parents, "No, he did it"; "No, she did it." But God delights in proving His love to His people and has done so in numerous ways.
Sponsored
NIV, Journal the Word Bible, Double-Column, Cloth over Board, Teal, Red Letter, Comfort Print: Refl
View Deal
Malachi the prophet records in Malachi 1:1-5 a number of ways that God's love is displayed toward His beloved children.
God loves His people through His Word
God loves His people though His Word. God has not left His people alone, nor has He left them without His voice. Over the course of history, God has met with His people and spoken to His people through His Word. Scripture says, "The burden of the word of the Lord to Israel by Malachi" (Mal. 1:1). God has given us His prophets, and through their mouths, He has brought us His Word.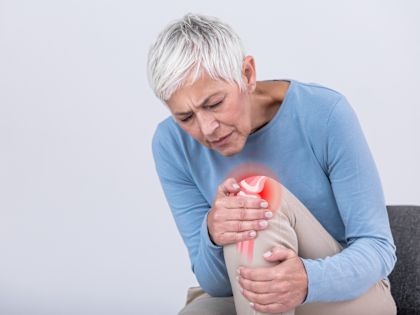 Top Doctor: Knees Hurt? Do This Tonight
Ad -Prosper
Communication is a key component in a marriage relationship. Love will not flourish without clear, honest, and regular communication. God communicates to His people through His Word. He proves His love for His people through His communication to them. God has given clear evidence, and the verdict is in: God loves His people.
God loves His people through His reassurance
Another way that God proves His love for His people is by telling them, or reassuring them, of His love. Scripture says, "I have loved you, saith the Lord…" (Mal. 1:2). One of the greatest ways to let someone know that you love him is by telling him. It is as though, so often, this simple act of communicating love can be all together forgotten. However, God knows that people need to hear Him say that He loves them.
Sponsored
Life can be challenging. It comes equipped with twists and turns that only God can know. It comes with failures that a Christian never thought he would have. Life comes with sin struggles a believer never foresaw he would need to conquer. In the midst of all of this calamity, a person can experience severe times of anguish and sorrow. Even for a Christian, there can be times when life itself seems unbearable.
During these times, there can be no greater words to read in the Bible than, "I have loved you, saith the Lord."
God loves His people through His favor
But even after God has given His people His Word, and even after God has affirmed His love to His people, a believer can still have his doubts. Are his doubts unfounded? Yes, they are. Nevertheless, he can still doubt. Lies can begin to creep in, and he still finds a way to doubt God's love. Scripture says, "…Yet ye say, Wherein hast thou loved us? Was not Esau Jacob's brother? saith the Lord: Yet I loved Jacob, And I hated Esau, And laid his mountains and his heritage waste for the dragons of the wilderness" (Mal. 1:2-3). This passage continues by speaking of God's judgment on Israel's enemies and God's favor for His chosen people.
God has an amazing love for those that He has called to Himself. He will not leave them, nor will God forsake them. Nobody could ever pluck God's people out of His hand, and the work that He started in their life, He will bring to completion. God loves His people, and He fights for His people.
In this portion of Scripture, it is clear that the people doubted God's love. But God points to His divine favor and to the ways that He has always been with Israel. Even in the midst of Israel's rebellion, God never destroyed them. He never wiped them off the face of the earth. Rather, God continually granted them favor, and His discipline was always restorative.
Some may look at God's discipline and say that it is not loving. But they would be sadly misguided. Like the father who loves his children and seeks to discipline them along the way, so is God the Father Who desires the ultimate good of His children and not their pain.
God's favor is the third piece of evidence that God brings to the Christian's attention to prove His love.
God loves His people through His proofs
God does not just want His people to hear about His love from others or to read about His love in His Word. Scripture says, "And your eyes shall see, and ye shall say, the Lord will be magnified from the border of Israel" (Mal. 1:5). God wants His people to experience His love in their lives. He wants them to see it first-hand, not just hear about it. In the life of every believer who has ever lived, God has shown His love for them. Even the thief who was on the cross who lived as a believer for around 24 hours experienced the love of God first-hand.
He saw his Savior dying for him as Christ hung next to him on the cross as a guiltless man. He heard the words of Jesus Himself saying, "…Verily I say unto thee, Today shalt thou be with me in paradise" (Luke 23:43). The criminal saw His Savior gasping for air as He breathed out His last. He gazed upon the disfigured frame of the spotless Lamb. He witnessed Jesus' nail-pierced hands and feet. He noticed the blood-stained dirt underneath the cross. All of this was on display for him as he would be welcomed soon by the Messiah Who came to die for him and beside him.
God's love is an amazing love. It is a love that is hard to put into words, and really, there could never be a string of words that could depict it quite right. It is a love that is unfathomable. It is incomprehensible. Paul prays that the church in Ephesus would "…be able to comprehend…what is the breadth, and length, and depth, and height; And to know the love of Christ, which surpasseth knowledge…" (Eph. 3:18-19). The love of God is far deeper, wider, and higher than one could even know. It is a love that is outside the ability to be explained fully. Rather, there is an experiential component to God's love that surpasses the words of man and that God desires to lavish upon His Creation.
Final prayer
Father, I thank You for the ways that You have shown Your love to me. Help me to embrace Your love and turn from lies that would make me doubt Your love. You have shown me Your love in many ways through Your Word and in my life. Thank You for Your greatest display of love, Jesus Christ. In Jesus' name, Amen.