Probably the most important single discipline that a Christian can develop in his life is that of alone time with God. It is in this environment that the Christian meets with his Creator and is given strength to do the Lord's will. God's commands are daunting. The truth of the matter is that Jesus had to die because no man has ever fulfilled them. Nevertheless, the Christian is called to a life of perfect obedience to all that the Lord has laid out in His Word.
As the pressures of life bear down on a believer, alone time with God gets relegated to a position of unimportance. No longer does this sacred time become the most important part of the day. Rather, it finds itself on the outside looking in.
As the lawn begins to grow and gardens begin to thrive, mowing the yard and plucking weeds find a prominent place in the hearts of man. As promotions are in one's sight and a pay raise is there for the taking, precious time with God is viewed as less valuable than worldly riches and fame. As those closest to a person demand his attention, God seems to get little to no attention at all. When a major purchase is to be made or an upgrade on one's home is to be done, careful planning and large amounts of time are spent to get it right. But how much careful planning goes into spending time with God each day?
So often, what happens in the fast-paced life of a person is that he has good intentions to spend time with God. He goes into the day determining in his heart that he will seek the Lord this day. As the day progresses, he gets ready for work. At work, he does not find time to open his Bible. However, this man is determined to spend time with God, so he plans on seeking the Lord when he gets home.
As he gets home, he finds his wife and children there vying for his attention. As a result, he spends time with them. He is determined that soon he will spend time with God. The kids act up and dinner is served, and he still has not found a good opportunity yet. After dinner, he realizes that there was something he promised his children he would do with them. This consumes a good portion of his evening.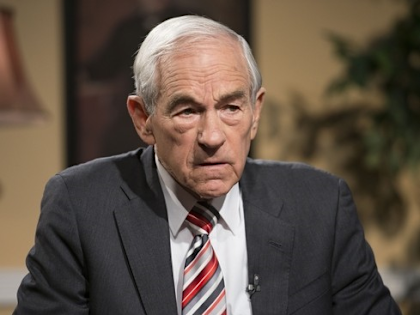 Dr. Ron Paul: Can You "Opt Out" Of Bankrupt U.S. System?
Ad -Stansberry Research
Finally, he gets the children down for bed. He recognizes that he is exhausted but he had planned to open his Bible and seek the Lord today. At this point, one of two things can happen. Either this man opens his Bible and finds that he is so distracted with the events of the day and being worn out that his time does him little to no good. Another option that often takes place is that the man tells himself that he will get some rest and try to seek the Lord tomorrow. As tomorrow hits, the same thing takes place, and the cycle continues.
The sleeping disciples
God does not anywhere in the Bible prescribe a certain amount of time for the believer to spend with Him. It is not some, "Thus saith the Lord, 'Thou shalt spend three hours with Me in your prayer closet each day,'" kind of a thing. However, there is a story that can help us along the way. From it, we can gain motivation and be convicted.
A time came in the ministry and life of Jesus when He was soon to be betrayed. Judas had left Jesus' presence, and the plot to arrest Jesus was underway. He was in the garden of Gethsemane and had brought along Peter, James, and John. As they arrive at Jesus' desired location in the garden, Jesus tells His disciples that He is sorrowful and that He desires to go and pray. He asks the disciples to watch with Him as He does.
After a period of time (probably an hour), Jesus comes back to check on His disciples but finds them fast asleep despite His admonition to watch and pray. Jesus tells them, "What, could ye not watch with me one hour? Watch and pray, that ye enter not into temptation: the spirit indeed is willing, but the flesh is weak" (Matt. 26:40-41). Rather than spending time with the Father in prayer, the disciples were fast asleep. Jesus notes the internal war that was raging within them as He highlights the battle between the flesh and the spirit. In that moment, the flesh had conquered, for the disciples had chosen sleep over time spent with God.
The risen Jesus
Granted, the disciples had a lot going on and, rightfully so, they must have been tired. However, even though they were tired, Jesus makes it clear that they should have been praying, watching, and seeking God. Jesus must have been tired, too. He had flesh and blood just like them and was bound by the limitations of the human body.
It is important to look at the example of Jesus in His relationship with His Father. He is the perfect example, and striving to be like Him, by the power of the Spirit, is a necessity. But just how much did Jesus value and fight for time spent alone with His Father?
In the book of Mark, chapter one, an event is recorded in which Jesus is ministering in Capernaum. He starts His day out on the Sabbath by entering into the synagogue and teaching. For anyone who has ever taught anything for a long period of time, you know that this can be tiring and wearing.
As Jesus is teaching, a man comes in with a demon. Jesus casts out the demon and then leaves the synagogue. He then goes to Simon Peter and Andrew's house and heals Peter's mother-in-law. Later that evening at sundown, the people in the area bring everyone who is sick or who is oppressed by demons. This event was a seriously large event. The Bible tells us that literally the whole city was there. All of them went to see Jesus. He must have been a busy man.
Jesus, being the kind Savior that He is, spent time with them and healed many who were sick and many who were oppressed by demons. He must have been tired from all of this ministry.
Nevertheless, after these events and such a trying day, the very next Scripture says, "And in the morning, rising up a great while before day, he went out, and departed into a solitary place, and there prayed" (Mark 1:35). While Jesus may have been a tired man, He recognized the importance of spending time with His Father. Not just that, He loved His Father. This love and recognition of His need spurred Jesus on to waking up before the sun rose. He loved the Father more than sleep. He needed the Father more than sleep.
Jesus found a solitary place where nobody else was so that He could find undistracted fellowship with the love of His life, His Father.
Application
Finding time to spend with God can be hard. Down through the ages, many spiritual people have provided us with wonderful examples. Waking up before the day gets going and spending time with God is of great benefit in the life of a Christian. It is during this time when distractions have a tendency to be the lowest and energy can be found to pray and read.
If waking up early is just not an option, seek to prioritize a time, rather than taking the approach of simply getting around to spending time with God. Structure it into your day and choose a time when you will be awake and ready. Remember, there will be a battle. The spirit is willing within the life of a believer, but the flesh still remains.
Final prayer
Father, I thank You for Your mercy and grace toward me today. Thank You for the example of Jesus. Help me to love spending time with You like Jesus did. Help me to know when a good time would be to spend with You. I pray that You would also help me to know if I need to reorganize my life to make You first. In Jesus' name, Amen.