One of the most difficult things that we can do when we're faced with seasons of pain is finding peace. God doesn't withhold His peace from us during our times of pain, sorrow, and suffering. However, we often become so focused on the pain that we're facing that we fail to see the peace that we can find in Him.
Pain and peace. The two terms sound mutually exclusive, and in many ways, they are. It's hard to experience the fullness of God's peace when you're dealing with the most painful time in your life. Ask the parent who is standing in the cancer ward of a children's hospital how difficult it is to find peace when they're wondering if this round of treatment is going to work.
The new widower who just told his wife of 50 years "goodbye" for the last time as she closed her eyes in death would tell you that it's hard to find peace. The single mother who just found out that the company that she works for is closing its doors due to economic downsizing would tell you that peace feels like nothing more than a pipedream in the moment.
There is no doubt about it: there are people facing real pain who have very real problems. If you're one of those people, it may feel like the peace of God is a million miles away from you. You've heard preachers preach about it, you've heard singers sing songs about it, you've probably even read some devotional pieces about it before.
However, right now, where you're sitting, in the midst of the pain that you're feeling, God's peace feels like it's on the other side of a large painful wall that you just don't see any way over, around, or through.
Just because it's hard to see the peace of God doesn't mean that it's impossible. When we say that you can still find the peace of God in the middle of your pain, that in no way minimizes the pain that you're feeling. Your pain is real, the feelings that you're feeling are valid, and it's OK to hurt.
You can take that pain to God with the trust that He does not frown upon your raw, real moments. However, there is hope for transitioning from pain to peace. There's even hope for finding moments of peace in the middle of your pain.rist sp
This won't be an easy process. Finding peace while still dealing with pain is not a natural reaction. However, the things that God has for His people rarely make sense in the natural realm. However, when we allow ourselves to walk by faith, and not by sight (2 Corinthians 5:7), we understand that the natural doesn't confine us. Instead, we can operate in the supernatural, and that includes finding peace in the middle of pain.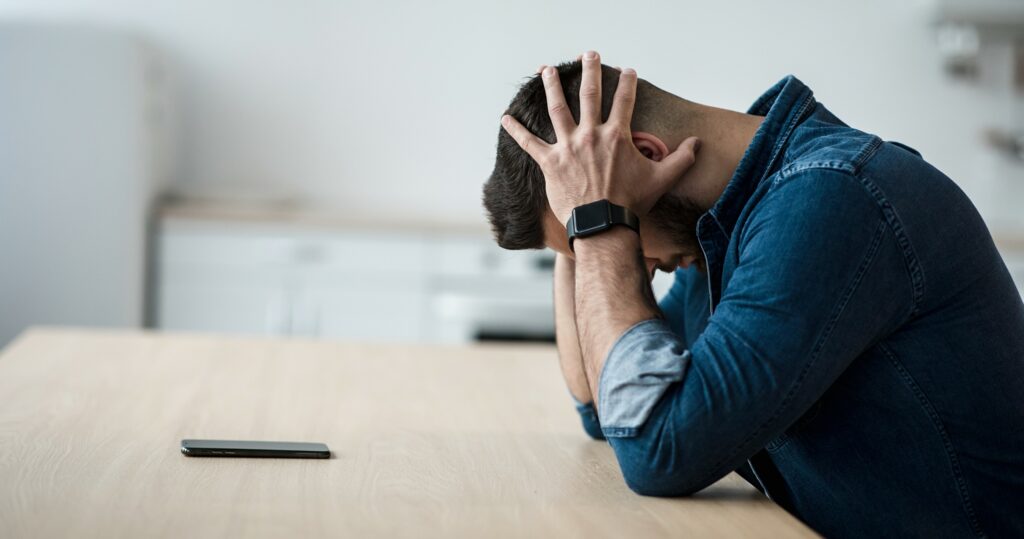 Peace in the Pieces
John 14:27 (TPT)
"I leave the gift of peace with you-my peace. Not the kind of fragile peace given by the world, but my perfect peace. Don't yield to fear or be troubled in your hearts-instead, be courageous!"
Christ spoke these words to His disciples just after he had talked to them about the reality that He was going to be leaving them soon. He had discussed the reality of Heaven (John 14:1-6), and when they started asking questions, He responded with these statements.
Can you imagine the fear, trouble, and even pain that the disciples were feeling in this moment? They had left everything to follow Christ, and now, He tells them that He's going to leave them. In this passage, Christ points out two different types of peace.
The world defines peace as a lack of trouble. That's probably why Christ referred to worldly peace as "fragile." If the only time we can experience peace is when there's a complete lack of trouble, then peace is fragile. Trouble can come out of nowhere. We rarely get a warning sign that we're about to go through a hard time. Instead, we're forced to deal with it as it comes.
However, Christ said that His peace isn't like the world's kind of peace. The first step to moving from pain to a place of peace is to realize that you're not looking for the same kind of peace that the world promotes.
When you realize that you don't have to wait for the pain to end to find the kind of peace that is available to God's children, you can begin the process of making your move. The peace that you need is closer than you thought.
Where's Your Focus?
Matthew 14:28-31 (TPT)
Peter shouted out, "Lord, if it's really you, then have me join you on the water!" "Come and join me," Jesus replied. So Peter stepped out onto the water and began to walk toward Jesus. But when he realized how high the waves were, he became frightened and started to sink. "Save me, Lord!" he cried out. Jesus immediately stretched out his hand and lifted him up and said, "What little faith you have! Why would you let doubt win?"
Can you imagine what it was like to be Peter in this moment? With a storm raging around him, Peter saw Jesus walking on the waves. We don't know if Peter was driven by faith, fear, or desperation, but the fact remains that he was the only disciple who was willing to get out of the boat.
As long as he had his eyes fixed on Jesus, everything was fine. Peter was walking on top of the same waves that he was scared of just moments before. Peter had gone from fear to peace within a matter of seconds. Then, it happened.
Don't we do the same thing? We can have a divine encounter with God, feel like we're living life on top of the mountain, and have our spiritual eyes fully focused on Him until a large crack of thunder snaps us back into the horrible reality that we're facing. It's easy for us to critique Peter's lack of faith, but we have the leisure of knowing how the story ends. Peter didn't.
Peter allowed what was going on around him to shift his focus, which caused the peace that he was experiencing to vanish. Jesus didn't leave him there to drown because he messed up. Instead, Christ reached down, picked Peter up, put him back on the boat, and restored peace.
We don't have to always have it together. The disciples didn't, and they were hand-selected by Christ to change the world. However, we can learn a lot from Peter. Instead of focusing on the source of your pain, focus on the Source of your peace. This doesn't mean that your pain isn't real and present. However, it does mean that your primary focus is on Christ.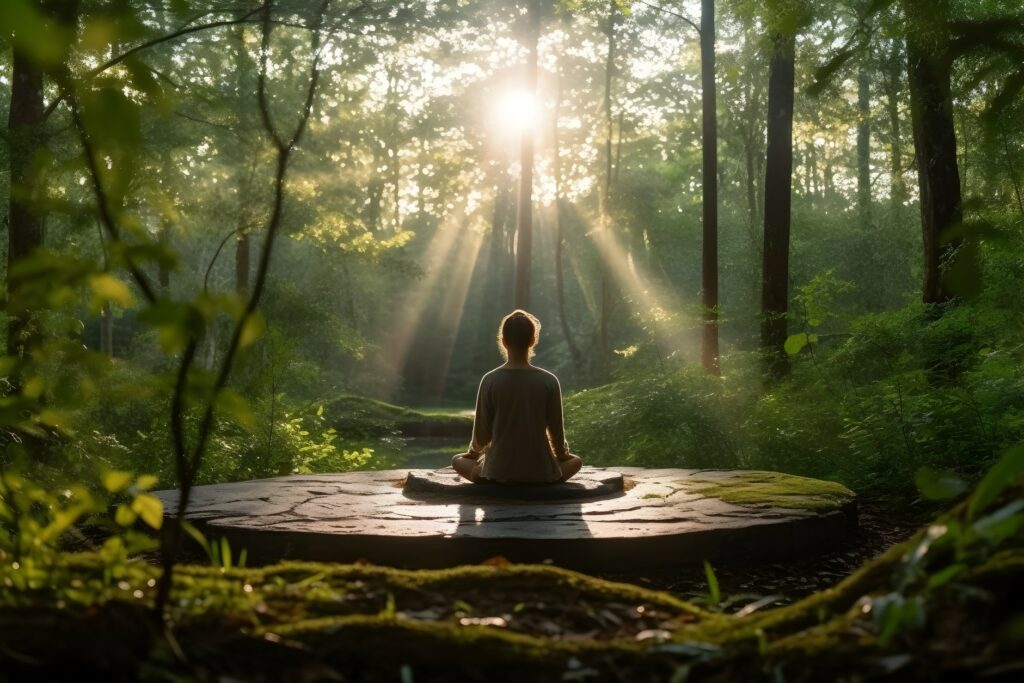 Peace Takes Practice
Psalm 34:14 (TPT)
Keep turning your back on every sin, and make "peace" your life motto. Practice being at peace with everyone.
Finally, it's important to understand that peace isn't natural. When we're faced with trouble, it's not normal to smile, lift our eyes toward Heaven, and think about the goodness of God. Make no mistake about it, living a life of peace takes some practice.
First, it takes practice to live at peace with others, as David referenced in this passage. However, it also takes practice to make "peace" our life motto. Mottos don't just get declared and then stick. No, it takes some time for them to sink in.
Your journey to finding peace in the pain won't happen overnight. It'll take some practice, and you will need to work to make peace your life's motto. But you can do it because of the One who lives inside you.
A Closing Prayer:
Father, I need peace. I feel like Your peace is a million miles away, but I know that's not the case. Help me to shift my focus from the source of my pain to the Source of my peace. I know that You are with me and with that, I can experience true peace. In Christ's name, Amen.