As we get closer to Easter, many Christians make the decision to participate in Lent which is a time of prayer, fasting, study and reflection as we draw closer to God. While every day during the Lenten season is an important opportunity for God's children to renew their focus on Him. With six Sundays in Lent, each one presents an opportunity for us to focus on a different theme during the ensuing week. In the same way that Sundays provide the opportunity for a fresh start going into a new week, Lent provides the opportunity for a fresh start as Christians prepare for Easter Sunday, the celebration of our Savior's triumph over death and the grave.
If you are looking for a way to make each week a unique part of your Lenten season, consider focusing on these aspects of God's character and some verses that establish those aspects of our Heavenly Father.
Week 1: Focus on God's Salvation
Ultimately, the Easter season is the celebration of our personal salvation which is offered by God. The Bible teaches us that without the resurrection, our faith and salvation are both in vain (1 Corinthians 15:14). So as we begin this Lenten season, focus on the salvation that God has offered to all of humanity through the death, burial and resurrection of His son.
Romans 10:13 (TPT)
And it's true: Everyone who calls on the name of the Lord will be rescued and experience new life.
John 3:16 (TPT)
For this is how much God loved the world-he gave his one and only, unique Son as a gift. So now everyone who believes in him will never perish but experience everlasting life.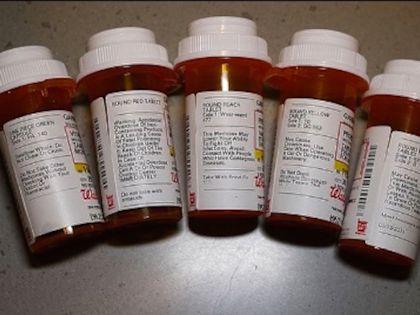 4 Worst Blood Pressure Drugs
Ad -Simple Blood Pressure Fix
While Christians should be thankful every day for our salvation, open up the Lenten season especially focused on the fact that even when we were still sinners, Christ died for us (Romans 5:8), and our souls have been saved by His sacrifice.
Week 2: Focus on the Temporary Nature of Life
This may seem like a sad thing to focus on, but Christians do not view death as the end, thanks to Christ's glorious Resurrection on the first Easter. Lent allows us to put the temporary nature of this life in better perspective because when Jesus arose on the third day, He did so to deliver us from the fear and finality of our own death.
Ecclesiastes 3:20 (ESV)
All go to one place. All are from the dust, and to dust all return.
1 Corinthians 15:54-55 (TPT)
And when that which is mortal puts on immortality, and what now decays is exchanged for what will never decay, then the Scripture will be fulfilled that says: Death is swallowed up by a triumphant victory! So death, tell me, where is your victory? Tell me death, where is your sting?
We understand that all of us will experience death, but death is simply a step that has to be taken to get to the eternity that God has planned for us. If life is temporary, so too are the issues that we face while we are here.
Week 3: Focus on the Promises of God
The Bible is full of God's promises to His people. From Genesis to Revelation, the 66 books of the Bible are essentially a list of assurances that God makes to His children. Spend this week of Lent focused on the promises that God has made to you.
2 Corinthians 1:20 (TPT)
For all of God's promises find their "yes" of fulfillment in him. And as his "yes" and our "amen" ascend to God, we bring him glory.
2 Peter 3:9 (ESV)
The Lord is not slow to fulfill his promise as some count slowness, but is patient toward you, not wishing that any should perish, but that all should reach repentance.
With thousands of promises in the Bible, it's easy to view them from a human nature and assume that some may slip through the cracks. But when God makes a promise to His people, it is a promise that will be kept. After all, if Jesus Christ can keep His promise to raise from the dead, there isn't a promise in your life that is too hard for God to keep.
Week 4: Focus on God's Provision
It is easy to take the provision of God for granted but changing our mindset to avoid that type of behavior is one of the key components of Lent. During this week of Lent, begin to really look at the fact that every good thing we have access to is a gift that comes directly from God (James 1:17).
Philippians 4:19 (TPT)
I am convinced that my God will fully satisfy every need you have, for I have seen the abundant riches of glory revealed to me through the Anointed One, Jesus Christ!
2 Corinthians 9:8 (TPT)
Yes, God is more than ready to overwhelm you with every form of grace, so that you will have more than enough of everything-every moment and in every way. He will make you overflow with abundance in every good thing you do.
Many of us have experienced troublesome economic times over the course of the last year or so. While every day may not have been full of abundance, spend this week focusing on the things that God has provided you with. If you have shelter, clothing and food to eat, those came from God. Ultimately, His provision of salvation is the ultimate example of His provision for us.
Week 5: Focus on Repentance
Once you've spent the last several weeks focusing on God's goodness, it's a good idea to deeply examine yourself to see if there are any areas of your life that don't line up with God's word. A big part of Lent is about allowing ourselves to grow closer to God, and that requires repenting for any behaviors or feelings that could separate us from Him.
Isaiah 64:6 (ESV)
We have all become like one who is unclean, and all our righteous deeds are like a polluted garment. We all fade like a lead and our iniquities, like the wind, take us away.
Matthew 3:8 (ESV)
Bear fruit in keeping with repentance.
The Bible says that we should constantly examine ourselves to make sure we are still living according to our faith (2 Corinthians 13:5). During this fifth week of Lent, spend some careful time in self examination and ask God to remove anything that would cause you to be separated from Him.
Week 6: Focus on Christ's Willingness
The sixth and final Sunday of Lent will fall on Palm Sunday. All four gospels tell the story of Christ's triumphant entry into Jerusalem. After you've spent time reading about Christ's arrival into the town where He would be arrested, tortured, crucified and ultimately rise again, focus on the fact that He did all of this willingly!
John 10:18 (TPT)
I surrender my own life, and no one has the power to take my life from me. I have the authority to lay it down and the power to take it back again. This is the destiny my Father has set before me.
Luke 22:42 (TPT)
Father, if you are willing, take this cup of agony away from me. But no matter what, your will must be mine.
While the profound truth found in John 3:16 says that God loved us so much that He gave His only Son, these verses are a reminder that Jesus submitted to the Father's will and gave Himself in exchange for our own salvation. As He rode into Jerusalem on the donkey with palm branches covering the road before Him, He did so fully aware of the fate that awaited Him. However, He didn't run from the pain that was coming because He was aware of our need for a Savior.
A Closing Prayer:
God, during this Lenten season, I want every week to result in my being drawn closer to You. I thank You for Your word, Your promises, Your provision and Your willingness to save me. Help me to pursue you even more in the coming year and let the foundations that I focus on during Lent become a constant source of hope in my life. I thank You for everything this season represents. In Christ's name, Amen!