In basic geographic terms, valleys are low points between two mountain tops. In modern Christianity, we regularly use the term "valley" to describe a dark period in our lives. As humans, we are naturally wired to prefer "mountain top" seasons in our lives when everything is going right. When we feel like we are living on the mountain top, work is going well, our family life is good and every other aspect of our life is going as perfectly as we could want it to. However, mountain top moments in our Christian walk are not permanent. Every great man and woman of God that we read about in the Bible experienced the highest highs while also dealing with the lowest of lows. What can we learn from their stories? That God's presence can still provide victory, even in the valley.
Ahab's War with Syria
1 Kings 20
The concept of valley victories is illustrated beautifully in the story found in 1 Kings 20. Ahab, who proved to be an evil king, was ruling Israel when Ben-hadad, the equally wicked king of Syria attacked God's people. However, Ben-hadad didn't come alone; instead, he brought 32 other kings with him to the battle!
Ben-hadad sent threatening messages to Ahab. He demanded all of Israel's silver, gold, wives and children as a payment for peace. While Ahab initially agreed to the request, God sent a prophet to Ahab with the following message:
1 Kings 20:13 (ESV)
"Thus says the Lord, Have you seen all this great multitude? Behold, I will give it into your hand this day, and you shall know that I am the Lord."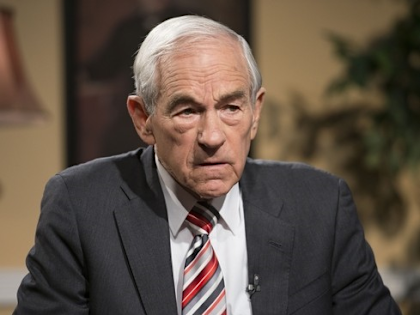 Dr. Ron Paul: Can You "Opt Out" Of Bankrupt U.S. System?
Ad -Stansberry Research
God promised Ahab and Israel victory, even though they were vastly outnumbered. Ahab began to build his army and managed to piece together 7,232 people. While that's certainly not a small number of people, it hardly seems like a fair match against 33 kings and their armies. The 7,000-plus men miraculously defeated most of the men who came against them, but Ben-hadad and a few others still managed to escape.
When the following Spring came around, Ben-hadad renewed his determination to conquer Ahab. However, this time he decided to try a new method.
1 Kings 20:28 (ESV)
And a man of God came near and said to the king of Israel, "Thus says the Lord, 'Because the Syrians have said, "The lord is a god of the hills but he is not a god of the valleys," therefore I will give all this great multitude into your hand, and you shall know that I am the Lord.'"
Ben-hadad and the Syrian armies believed that God delivered Israel because the first battle took place on the mountain top. Ben-hadad made the false assumption that God "was not a God of the valley." When the second battle took place in a valley, God's presence strengthened Israel's army and they killed 100,000 Syrians in the valley. The ones who escaped were destroyed when the wall of Aphek fell on them.
God provided victory in the valley, establishing the fact that He is not only a God of the mountain top. The same promise, power and presence are available to us today.
Whether you find yourself in a season of mountain tops or you feel like you are struggling to survive in the valley, God's presence is with you; and God's presence always provides victory. David summed it up beautifully in one of the most quoted verses in the Bible:
Psalm 23:4 (TPT)
Lord, even when your path takes me through the valley of deepest darkness, fear will never conquer me, for you already have! You remain close to me and lead me through it all the way. Your authority is my strength and my peace. The comfort of your love takes away my fear. I'll never be lonely, for you are near.
As a child of God, you have the promise that the Holy Spirit lives inside you (1 Cor 3:16). That means that God's presence is with you wherever you are, including the valley. While none of us want to spend an extended period of time in a spiritual valley, we can rest in the promise that God's presence is not contingent on our position in the valley as opposed to the mountain. He is with us wherever we are, and His presence is superior to anything that we may face.
A Closing Prayer:
God, You are already keenly aware of the valley that I find myself in. You also know the innermost thoughts that I've had about it. Your Word shows me that You are capable of providing victory, even when I am in the valley. Lord, I need that. I feel like outnumbered and incapable of facing the enemy that I'm dealing with right now, but I know that Your Word declares that no weapon formed against me will prosper, even when I'm in the lowest of valleys. Lord, this battle is yours. I'm asking for victory in my valley. In the name of Jesus I pray, Amen!