When we're faced with situations in our lives that bring about pain, sorrow, and worry, it's easy to assume that we just need to get through them. It's rare that we truly believe that something good can be the result of our struggles. Understanding that God is able to make something good out of nothing, or even more importantly, that God can produce something wonderful from the worst moments in our lives is an important part of embracing His plan for our lives. Discover more of what God can do with our struggles today.
John 1:45-49 (TPT)
Philip went to look for his friend, Nathanael, and told him, "We've found him! We've found the One who we've been waiting for. It's Jesus, son of Joseph from Nazareth! He's the one whom Moses and the prophets prophesied would come!" Nathanael sneered, "Nazareth! What good thing could ever come from Nazareth?" Philip answered, "Come and let's find out!" When Jesus saw Nathanael approaching, he said, "Here comes a true son of Israel-an honest man with no hidden motive!" Nathanael was stunned and said, "But you've never met me-how do you know anything about me?" Jesus answered, "Nathanael, right before Philip came to you, I saw you sitting under the shade of a fig tree." Nathanael blurted out, "Teacher, you are truly the Son of God and the King of Israel!."
Nazareth, the hometown of Christ, was one of the least revered places in Biblical culture. There was nothing particularly good about Nazareth. Its location precluded it from being a major trade hub. Its size kept it from being a booming town. For the most part, the people who lived in Nazareth were lower-middle class at best. No one important had ever come from Nazareth until Jesus was born.
Sponsored
Voveexy Solar Garden Statue Outdoor Décor, Angel Garden Figurine with Color Changing Light Outdoor
View Deal
For thousands of years, the Jewish people had been waiting on the Messiah. Moses and the Old Testament prophets declared that He would come, but none of the New Testament Jews believed He would come from Nazareth. Instead, they were waiting on an important person to come from an important family that lived in an important town. The Messiah, they assumed, would be someone who would overthrow the Roman government. That could never happen with someone who came from Nazareth.
Philip declared that they had found the Messiah, and Nathanael refused to believe it was possible, all because he didn't believe anything good could come from Nazareth. He almost missed the Messiah because he didn't want to believe that something good could come from somewhere like that.
When we're faced with seasons of difficulty in our lives, we often respond to them the same way that Nathanael responded to the news that the Messiah had come from a place that he thought so little of. "What do you mean something good can come from this?" "Nothing good can happen because of this! I just have to survive it to get to something better." Comments like that are natural when faced with difficult times, but they put us in a position to miss something amazing, just like Nathanael almost did.
If you're facing a difficult time in your life, don't miss out on the fact that something good can be the end result. God is able to take our tragedies and turn them into triumphs. What good can come out of this? The options are limitless!
Sponsored
Christian Art Gifts Notebook Ask Seek Knock Matthew 7:7 Bible Verse Inspirational Writing Notebook
View Deal
Paul
Romans 8:28 (TPT)
So we are convinced that every detail of our lives is continually woven together for good, for we are his lovers who have been called to fulfill his designed purpose.
Paul said that he was convinced that every detail of our lives was continually woven together for good because of our love for God. In order to be convinced of something, most of us need proof. Paul wasn't just convinced of God's ability to take the bad things in his life (and there were plenty of them) because of his faith. He had seen it firsthand.
Take for instance the story of Paul being on a ship that was caught in a storm in Acts 27. The trip got off to a bad start for Paul, primarily because he should've never been on the boat. He had been arrested for being a minister of the Gospel. After telling the people who owned the ship that it wasn't a good time of year for sailing, Paul was ignored, and the captain of the vessel drove them straight into a storm. For weeks, things continued to get worse, and most of the people on board assumed that they were going to die. Things got especially troubling when the ship began to crumble in the face of the storm.
When Paul and the other inmates were washed up onto shore, they went to work building a fire. When he was gathering wood, a snake jumped out and bit him. Instead of killing him, Paul was able to shake the snake off into the viper, leading the people who resided on Malta to believe he was a god. Once he set the record straight, Paul was asked to heal the father of the tribal chief who lived on the island. This opened the door for Paul to share the Gospel with these people, and they were converted to Christ.
None of this would have happened if Paul hadn't endured the storm, the shipwreck, and the snakebite. God weaved every bad thing that happened to Paul together to create something beautiful. That's why Paul was convinced!
Joseph
Genesis 50:20 (ESV)
As for you, you meant evil against me, but God meant it for good, to bring it about that many people should be kept alive, as they are today.
Thousands of years before Paul was shipwrecked on a desert island, Joseph watched his life endure its own shipwreck. The youngest son of his father, Joseph was a dreamer. He had visions of the future, but unfortunately, those visions alienated his older brothers. After telling them of a dream in which they served him, they decided to kill Joseph. However, when the opportunity presented itself, they chose instead to sell him into slavery.
Joseph wound up in Egypt where he was employed by a man named Potiphar. Unfortunately, Potiphar's wife was attracted to Joseph. Joseph, striving to hold onto his integrity, rebuffed her advances which angered her. She accused Joseph of trying to force himself on her, and Joseph spent two years in jail. While there, he met two employees of Pharaoh who had been arrested and began interpreting their dreams.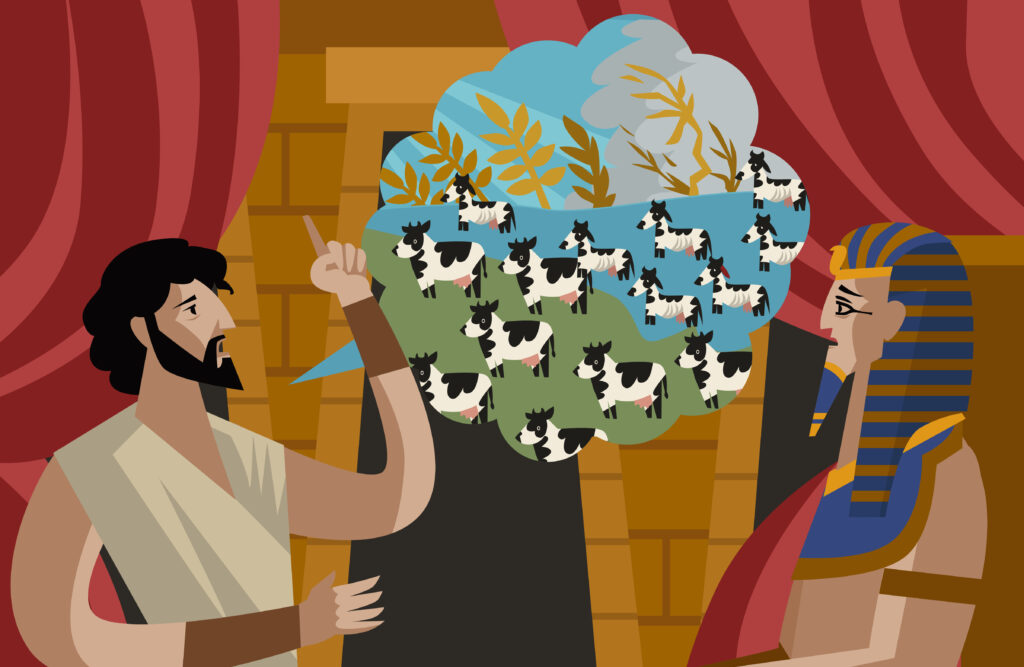 At the end of his two-year incarceration, Joseph was offered the opportunity to interpret dreams for Pharaoh. He did so and was quickly promoted within the Egyptian government. He was put in charge of the grain in Egypt, which was especially important when a famine struck the land.
Decades after they had sold him into slavery, Joseph's brothers were forced to go to Egypt to get the food that they needed to survive. They didn't recognize Joseph, but he knew who they were. After some hijinks, Joseph finally revealed himself to his brothers, and that's when he made the declaration in Genesis 50:20.
If Joseph's brothers had never turned against him and sold him into Egypt, they would not have been able to go to Egypt to get food. By the end of the story, Joseph's brothers and everyone else who was related to him were brought to Egypt where they were given some of the best land in the area to call home. Additionally, if Joseph had never been arrested, Pharaoh would have never heard about his ability to interpret dreams. That means that Joseph never would have been promoted to his position.
God took something horrible in Joseph's life and used it to save His people. Why? Because God can take something horrible in our lives and turn it into something glorious.
A Closing Prayer:
Heavenly Father, I know that You can take the worst moments in my life and turn them into something beautiful. Help me to remember that fact, especially when I'm dealing with times where I don't think anything good can come of them. In Christ's name, Amen.