Daniel 12:4 in the King James Bible says, "But thou, O Daniel, shut up the words, and seal the book, even to the time of the end: many shall run to and fro, and knowledge shall be increased." Even if we are not living in the end times, we must dive into the book of Revelation to prepare ourselves to live forever as the bride of Christ.
Run to and 'fro
There is a strong correlation between the events that Daniel foretold when he wrote "run to and 'fro, and knowledge shall be increased," and our understanding of the book of Revelation. The first three chapters of Revelation lays out an earthly timeline, like what a person might say when asked to tell a little more about themselves on a first date.
In addition to Daniel, John lays out the idea of God's angels descending as messengers to men.
In John 1:51, Jesus said," Verily, verily, I say unto you, Hereafter ye shall see heaven open, and the angels God's ascending and descending upon the Son of man."
During the end times, the trips up and down the ladder between men and the Great Redeemer happen much faster than at any other point in history. The point of all these trips is to prepare for the marriage supper of the Lord with his church.
The Jewish Wedding
John the Elder was writing to a mostly Jewish audience when he wrote Revelation. Therefore, to fully grasp its meaning, one must understand how Jewish weddings worked to understand the book's importance.
The first thing that happened in a Jewish wedding ceremony was the paying of the dowry to earn the right to marry the bride. This dowry was already paid to God when Christ died on the cross and rose again to take away the sins of all who would believe in him.
Repeatedly, John calls Christ the lamb, helping to cement this relationship in his audience's minds. The second part of a Jewish wedding ceremony was the torchlight parade to the bridegroom's home. The Parable of the Ten Virgins is based on this custom.
The third and final preparation is the marriage supper. Jesus teaches about the preparations many times, including in Matthew 8:11, Matthew 22:1-14, Matthew 25:1-13, Matthew 26:9, Luke 13:28-29 and Luke 14:15-24. The marriage supper is the climax of the relationship that started in Genesis of the Creator calling his church to live with him forever.
What Must Happen Before Christ Returns for His Church?
The modern church has many blemishes that must be removed. John the Edler writes seven letters to different churches outlining these blemishes so that none will be caught unaware when the End Times comes.
He writes to the church in:

Ephesus that they must return to their love of Christ -Revelation 2:4
Smyrna was told to endure persecution – Revelation 2:10
Pergamum was to repent – Revelation 2:16
Thyatira had to remove was commanded to remove its prophetess – Revelation 2:20
Sardis had to wake up – Revelation 3:2
Philadelphia was to endure – Revelation 3:10
Laodicea was to stop being lukewarm – Revelation 3:16
While an angel served as a messenger to tell John the Elder what to write to each church, the message has not changed. Before Christ comes back for his bride, Christians must stop these same problems if present in their lives today.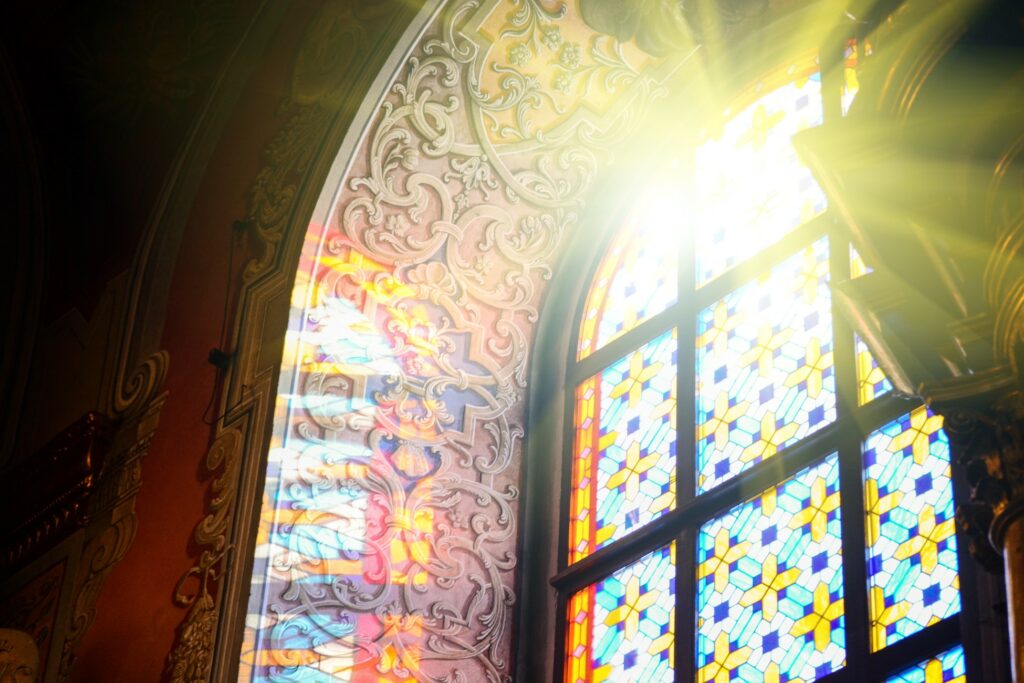 Preparations for the Church's Wedding to Christ

Thankfully, John the Elder is let in on the preparation for the marriage supper. Revelation 4:1-3 shows that John the Elder was able to see God, which was an honor reserved for very few people throughout history.
Those verses read:

" After this I looked, and, behold, a door was opened in heaven: and the first voice which I heard was as it were of a trumpet talking with me; which said, Come up hither, and I will shew thee things which must be hereafter.
2 And immediately I was in the spirit: and, behold, a throne was set in heaven, and one sat on the throne.
3 And he that sat was to look upon like a jasper and a sardine stone: and there was a rainbow round about the throne, in sight like unto an emerald."
It's Time for the Marriage Supper

If we fast-forward to Revelation 19, then we find that all the wedding preparations the angels have been running to and 'fro to take care of is complete, and the marriage supper is about to begin. In Revelation 19, Christians finally get to see Christ face-to-face and what a day of rejoicing that will be as Satan is finally defeated.
Christ's Home for His Bride
Just like the couple who gets married and buys a home, Christ is preparing an extraordinary home for his bride. This city has many amazing attributes, including streets made of gold. The River of Life flows through its middle, and the entire city is made out of precious stones. There is no need for the sun or moon because God and Christ's radiance light the city day and night in this city where they live with their faithful followers forever.
Are you ready for the End Times? Christ is coming back for Christians at some point. Are you prepared to live in the New Jerusalem with him forever? If not, it is as simple as choosing to believe that he died for your sins and accept the gift of salvation.
Prayer
Dear Lamb of God, We thank you that you are victorious and that you have called each one of us to be part of the church that you are preparing the marriage supper for. Please show us where we are failing you so that we can remove any sin from our lives with your help.
Thank you for assuring us that even when times get scary, you have an end plan that allows us to defeat evil. Let us listen to the messages you send us today through your angels, and be fast to do our part to carry out your plan. In Christ's name, we ask. Amen