Every year during Christmas, many of us will revisit some of the traditional Christmas stories. On the top of the list is A Charlie Brown Christmas. A time comes in the story when Charlie Brown is frustrated by his friends and companions as he is trying to take part in a Christmas play. His friends are not taking it seriously. Charlie Brown sees all this taking place and yells out, "Can't anyone tell me what Christmas is all about?" A hush falls over the crowd of people as Linus takes the stage. He proceeds to tell everyone what Christmas is all about, and he does so from the Gospel of Luke. The reason for Christmas can be shared from a number of different passages in Scripture. The Old Testament is replete with prophetic references to the coming Messiah that would be a great way to tell the story. Matthew's account has the traditional account of the Magi. However, Luke's Gospel also captures the reason for Christmas well.
The Christ of Christmas
In Luke 2:6-7, we read about the birth of Christ, and, simply put, this is what Christmas is all about. Jesus Christ took on flesh (John 1:14). However, to gain a proper understanding and appreciation of this, we need to pull apart the Scriptures and see what is really being said.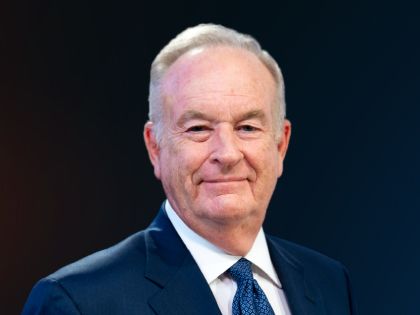 The New Presidency Will Change Everything. 1 Money Move to Make Before March 16.
Ad -Great American Wealth Project
God's sovereignty
"And while they were there…" (English Standard Version, Luke 2:6). God was in total control off all the events past, current, and future. He foretold of the birthplace of the Messiah in Micah 5:2. God planned the journey and orchestrated a census so that Joseph and Mary would travel to Bethlehem. This was Joseph's ancestral home and would be where the Christ would be born.
God was in control of all the events, and His plan was set in motion. Nothing short of perfect fulfillment would do. Time and time again, God gives us great reasons to believe His Word. When a word proceeds from God's mouth concerning it, God says, "[I]t shall not return to me empty, but it shall accomplish that which I purpose" (Is. 56:11). God said that He would send a Messiah. God said this Messiah would be born in Bethlehem. God did exactly what He promised. Christmas is about God bringing fulfillment to what He had promised in sending His Son to be born in Bethlehem.
God's humility
"…laid him in a manger…" (Luke 2:7). Here we see the birth place of our King. Tucked away in a manger, we see our humble Christ. This is an absolutely astonishing part in the history of redemption. I would imagine that even for the great prophet Isaiah who prophesied of the coming Messiah, it would have been difficult to believe that this was actually Jesus the Christ.
In Isaiah chapter 6, Isaiah records an amazing vision in which he sees God in His temple. He tells of the way that the train of God's robe was incomparably vast and majestic. He said it actually filled the temple in splendor. God was sitting on His throne, and Isaiah said this God was "high and lifted up" (Is. 6:1). God was exalted. God was exalted above Isaiah. God was exalted above His angels. God was exalted above His creation.
Seraphim circled the throne of God, and they could not gaze upon God because He was too holy. These seraphim couldn't even set their feet on the ground because the ground they would be stepping on was holy ground. They were simply inclined to serve God and worship Him.
As God spoke, the very foundations shook and an overwhelming fear of God came over Isaiah. God's power led Isaiah to fearing Him. God's majesty led Isaiah to fearing Him. God's holiness led Isaiah to fearing Him. Isaiah's unworthiness led Isaiah to fearing Him.
Yet we read of this God in Luke's Gospel account taking on flesh and being born in a manger. Paul tells us in Philippians chapter 2 that Jesus took on flesh and became a servant. He did not cling to His glory but humbled Himself. Christmas is about remembering our humble Savior.
God's sacrifice
"…[W]rapped him in swaddling cloths…" (Luke 2:7). It is important this Christmas season to remember that Jesus Christ came to die. He came to die for us. Let us not stop at the manger but rather connect it to the cross. When Jesus Christ came into the world, He was wrapped in swaddling cloths. In John's account after His death, we read, "So they took the body of Jesus and bound it in linen cloths" (John 19:40). As Jesus came into the world He was wrapped in cloths, and as He left He was wrapped in cloths. However, while He came as a baby, He left as our crucified King. This Christmas, remember that it is about the birth and the death of Jesus.
God's presence
"…[T]here was no place for them in the inn" (Luke 2:7). So often, this is sadly the case in our hearts. We can make Christmas about everything else other than Jesus. Family and friends are seen and rejoiced over. Gifts are shared, and we can get excited. Vacations are taken and great amounts of money spent. But is there room in our hearts for Jesus to come in this holiday season?
It can be hard to slow down during the holidays, but it is very important to do just that. God desires for us to welcome Him into our homes and lives. Bethlehem would have been a crowded place because of the census. Streets would have been packed. No doubt the inn was in fact full. Christmas can become much like Bethlehem during the census. We can become very occupied with so many other activities that we miss the Messiah seeking to enter into our lives and dwell with us. Christmas is about inviting Jesus into our lives and spending time with Him.
Conclusion
Hopefully this helps some. I would imagine that for some us, we can become like poor Charlie Brown at times wondering what this is all about. Maybe some of the points in this article are not something you have pondered prior but maybe they were. Either way, this Christmas remember that God fulfilled His plan. Remember that God humbled Himself and took on flesh. Remember that Jesus came to die for us. Finally ask God into your life to dwell with you this Christmas season.
Final prayer
Father, I thank You so much for sending Your Son to live for me and to die for me. I do not deserve what You have done for me, but I thank You for it. You are worthy of my praise, and I pray that this Christmas You would help me to remember what You have done and why I am celebrating Christmas in the first place. Teach me how to live for You and be humble like Jesus. Teach me how to lay down my life for the good of others like You. I invite You into my life and ask that You would dwell with me. In Jesus' name, Amen.