Insecurity is a powerful thing. If we're being honest, all of us have something that we would love to change about ourselves. Physical, emotional, mental and other components of our makeup often leave us insecure. According to a 2020 article published in the New York Post, more than 50% of Americans consider themselves insecure.
A lack of confidence can be a dangerous thing. It's important to understand that the Bible never teaches that we shouldn't be confident. Many people point towards Jesus' command that we walk in humility as a way to justify a lack of confidence. However, being humble doesn't mean that we shouldn't be confident.
God's idea of confidence doesn't line up with the human definition, though. There is a stark contrast between human confidence and Godly confidence. Human confidence typically declares that you can make it on your own. Human confidence relies on your answers to life's questions and generally ends up creating a whole new set of problems that are often bigger than the ones you tried to handle in the first place. Perhaps that's why Solomon wrote the following words in the book of Proverbs:
Sponsored
Animated Glitter Coloring Book – My Little Unicorn
Proverbs 3:5-6 (TPT)
Trust in the Lord completely, and do not rely on your own opinions. With all your heart rely on him to guide you, and he will lead you in every decision you make. Become intimate with him in whatever you do, and he will lead you wherever you go.
Again, it's crucial to understand that these verses aren't telling us that we shouldn't pursue education and training. Being good at what you do and receiving an education are great things. However, what we know was never meant to be the source of our confidence. Instead, Solomon, the wisest man to ever live instructs us to place our confidence in who we know.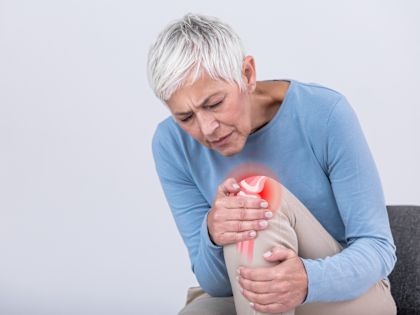 Top Doctor: Knees Hurt? Do This Tonight
Ad -Prosper
While there is nothing wrong with having confidence in your own abilities and training at work and in other situations, those things shouldn't be the source of our confidence. Instead, we are commanded to fully rely on the goodness of God in our lives. The Bible tells a beautiful story about a king who was put in a position to lose confidence, but instead he held onto it and saw God do something incredible in his life.
Hezekiah
2 Kings 18
Sponsored
Confidence
The Bible teaches us that Hezekiah was 25 years old when he became the king of Judah. When he took over the throne, Judah was in a backslidden state. They had forgotten the goodness of God and built altars to false gods. As soon as Hezekiah became Judah's king, the Bible says that he destroyed all of those altars. In fact, Hezekiah's reign over Judah is introduced with the following simple phrase:
2 Kings 18:3 (ESV)
And he did what was right in the eyes of the Lord, according to all that David his father had done.
Hezekiah was fully committed to his relationship with the Lord. In another verse, we read that he "held fast to the Lord and did not depart from following him" (2 Kings 18:6).
In his fourteenth year as King, the King of Assyria, Sennacherib came against all the fortified cities of Judah and overthrew them. History teaches us that during these days, the armies of Assyria were some of the strongest in the world. Not only did they boast the largest army as far as number of soldiers, but they also had access to more advanced weaponry. When Assyria's army came against a city, they almost always came out victorious.
In the face of what seemed like sure defeat, Hezekiah didn't react in confidence. In fact, when he heard about the presence of the Assyrian army, he sent word to Sennacherib and asked him how much it would cost to keep Sennacherib from attacking him. When the reply came, Hezekiah started taking the gold and silver out of the temple to try to buy peace with the enemy army. Of course, the alleged treaty was a hoax and Sennacherib still had plans to destroy Judah.
He sent his messengers into Judah and commanded them to ask Hezekiah a question:
2 Kings 18:19 (NKJV)
Then the Rabshekah said to them, "Say now to Hezekiah, 'Thus says the great king, the king of Assyria: What confidence is this in which you trust? You speak of having plans and power for war; but they are mere words. And in whom do you trust that you rebel against me?
Sennacherib wanted to know where Hezekiah's confidence was placed. When the messenger asked these questions, Hezekiah and his men said nothing. There was no response from the people of Judah. Why? Because they were waiting to hear from God before they made anymore decisions. Undoubtedly, Hezekiah had already realized that he made a mistake.
Instead of trying to rely on his own methods anymore, Hezekiah sent his top advisors to the prophet, Isaiah. After hearing what was going on in Judah, Isiah immediately pointed Hezekiah's chief advisors back to their source of confidence:
2 Kings 19:5-7 (ESV)
When the servants of King Hezekiah came to Isaiah, Isaiah said to them, "Say to your master, 'Thus says the Lord: Do not be afraid because of the words that you have heard, with which the servants of the king of Assyria have reviled me. Behold, I will put a spirit in him, so that he shall hear a rumor and return to his own land, and I will make him fall by the sword in his own land.
When Hezekiah first took over as the king of Judah, he faced some adversity because he tore down all the altars that Judah had been worshiping false gods at. However, he was confident in his actions because he knew he was operating under the word of the Lord. Now, in the face of what seemed like certain death from a bigger army, Isaiah pointed Hezekiah back to the same word of the same God.
In 2 Kings 19:14, Hezekiah received one more letter from Sennacherib. However, instead of trying to buy peace with an angry enemy, Hezekiah took a different approach to this new wave of threats. He took the letter and spread it out on the altar of the Lord. Instead of pulling down all the gold and silver that was in the temple to try to purchase peace, Hezekiah went to the Prince of Peace. With the letter spread out on the altar, Hezekiah shifted his confidence from his own armies to the goodness of God.
2 Kings 19:19 (ESV)
So now, O Lord our God, save us, please from his hand, that all the kingdoms of the earth may know that you, O Lord, are God alone.
Hezekiah surrendered his confidence to the Only Source of true confidence. That night, the angel of the Lord went out and slew 185,000 members of Assyria's army (2 Kings 19:35). When Hezekiah and the people of Judah got up the next morning, the battle was already over. Why? Because Hezekiah put his confidence in the Lord.
You may not have an army of hundreds of thousands coming against you, but there are probably things that are trying to crush your confidence. However, when your confidence isn't in yourself or in the people around you, but in the Lord, that confidence cannot be shaken because you serve a God that cannot be shaken.
In a society that encourages us to believe more in ourselves, God's Word teaches the exact opposite. In fact, God was pretty clear about trusting in yourself or other people:
Zechariah 4:6 (ESV)
Then he said to me, "This is the word of the Lord to Zerubbabel: Not by might, nor by power, but by my Spirit, says the Lord of hosts.
If you feel like life is about to break your confidence, renew it. Renew the fact that your confidence is grounded in the power and the presence of God. His Spirit brings about victory in even the direst of circumstances.
A Closing Prayer:
God, I know that You are the true Source of my confidence. When things in my life try to make me doubt and I begin to fear, help me to refocus on You. I know that if my confidence is in You, I will never be disappointed. In Christ's name, Amen!