Much is said about heaven in the Bible. It will be a glorious place of rejoicing and worshipping the Lord. This life is what prepares the hearts of believers for the glory that is to come. However, the believer may be surprised by what God uses to prepare His children for what awaits them.
What is heaven like?
As one looks at what the Bible says about heaven, he will see that it is a place that God created (Gen. 1:1). In the book of Genesis, Moses tells us of God's creating acts with an element of detail. As one continues to plumb the Scriptures in an attempt to find out what this place that the Bible calls heaven will be like, he finds that heaven will endure forever (Ps. 89:29). Heaven is the last stop for the believer. There is nothing after this point. It will go on forever in a different state than what is known by mankind today. Currently, mankind is bound by time. In heaven, man enters into an eternal state, and time will be no more. This is hard to comprehend but very exciting to think about. Heaven will truly be out of this world and incomprehensibly better than anything else we can compare it to.
There will be a vastness in heaven that is once again hard to describe. It cannot be understood by anything that this world has to offer. The Bible declares that heaven cannot be measured (Jer. 31:37). The earth can be measured, the sun can be measured, and even the galaxy can be measured. But this is not so in the case of heaven.
Heaven is said to be high above the earth (Ps. 103:11), and when Jesus ascended into heaven, He went up into the sky (Acts 1:9). Heaven is said to be a holy place (Deut. 26:15) in which God is the Lord over all (Dan. 5:23). Heaven is a place in which God has set up His throne (Is. 66:1) and where He has made His dwelling place (Matt. 6:9). God rules and reigns in heaven (Ps. 11:4), but not even heaven can contain the glory of God that is there (1 King 8:27).
Heaven is a place in which people will find rest from all their toil and hardships (Luke 16:23). Angels will be there when the saints arrive (Matt. 18:10). Heaven will a place in which believers from all over the world will come together and be rewarded for the good that they did while they were on this earth (Matt. 5:12; 1 Cor. 3:14). In heaven, there will be an enormous amount of joy and happiness in the Lord that cannot be matched by any moment on the earth (Rev. 7:16-17).
Preparation by means of affliction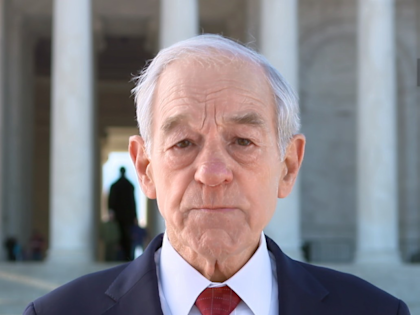 12-Term Congressman Has Startling New Prediction For America
Ad -Stansberry Research
While heaven sounds like an awe-inspiring place, the Bible tells us that affliction will be one of the primary means of preparation for it. This one point cannot be stressed enough in the life of a believer. A watered-down, feel-good Gospel has created a shallow Christianity that responds like the seed that, after it has grown for a little time, gets choked out by the cares of life or scorched by the heat.
This problem is compounded by the cultural trend of self-seeking satisfaction at whatever cost. Times of difficulty and challenge are quickly run from or pacified in a number of ways. But what does the Scripture say? And who can be seen as our examples of what a life lived for God will entail?
If one looks at the Messiah, it is easy to see that the greatest of all examples lived a life of earth-shattering challenges. He endured the most exquisite of tortures. The cat of nine tails was laid upon his back, and He was nailed to a cross. The apostle Peter was crucified upside down because he didn't believe he deserved the honor of dying like his Savior. William Tyndale was a man who translated most of the Bible into English. It was his work that helped form the King James Version of the Bible. Nevertheless, his work for the Lord cost him his life, and he was burned at the stake.
King Nebuchadnezzar looked out at his empire and attributed its greatness to his own hands. However, he suffered a time of affliction that brought him closer to the Lord and that caused him to repent of his pride. Joseph was thrown into a pit and rejected by his brothers. He was sold into slavery and later thrown into a dungeon. Job dealt with heavy spiritual attack to a degree that many will never know. David was wanted dead by both King Saul and David's own son.
After Lazarus was raised from the dead, he couldn't help but share with the world what Jesus Christ had done. As a result, the chief priests sought to kill him as well as Jesus. A man who was once blind was given sight by Jesus, and the man couldn't help but share about it. Later, he was kicked out of the synagogue.
All of these events and more make it very clear that in this life, there will be times of challenges. For some there will be great challenges. It will do no good to tell people otherwise because that's the way life is. It is also what is guaranteed for the Christian. This mindset must be had by believers. If not, they will turn from Christ when challenges come in their life rather than embrace them.
But still, there must be more than just a recognition that challenges will come. The believer must find a purpose in the midst of them to be able to get out from underneath them so the weight does not crush him. If someone can truly find a purpose in each and every situation in his life, it will drive and carry him to overcoming every problem.
Scripture says, "For which cause we faint not; but though our outward man perish, yet the inward man is renewed day by day. For our light affliction, which is but for a moment, worketh for us a far more exceeding and eternal weight of glory" (2 Cor. 4:16-17).
Paul spoke of the outward man getting worn down throughout life. Nevertheless, Paul says that he does not faint. Rather, he recognizes that there is an inward work in his life that is taking place in the midst of the trials. He looks at his affliction through the eyes of the Scriptures and sees it for what it is. He calls it "light affliction" that is "for a moment." He recognizes that it will not last forever. It will come to an end.
Through the inspiration of the Holy Spirit, Paul also reveals to us a purpose for his affliction. He says that affliction prepares him (and us) for the glory that is to be revealed in heaven. In other words, heaven will be exceedingly great for those who suffer most in this life. It is hard to know why this is so, but the Scriptures say that this is the case.
Perhaps this may be reminiscent of the way that the more a person sees his sinful condition, the more he loves the work of Christ. When someone is forgiven of a lot, they also love the Savior a lot. The more that affliction enters into the life of a person (the more one experiences the bad), the more that he will then appreciate all that heaven has to offer (the more he will appreciate the good).
Application
God has prepared a place for His children. He desires for His children to be with Him. Know that the challenges that you may be facing in this moment are not without meaning and purpose. Challenges will come in the life of a believer. However, there is a place that all of the trials of this life will be no more. Trust in the Lord and cling to the hope of heaven during your trials.
Final prayer
Father, I thank You for Your mercy and grace in my life. Help me to trust in You during my trials and to look upward, knowing there is a place that You have promised to me. Teach me ways that I can honor You in my trials, and help me to remember that there is a purpose behind them all. In Jesus' name, Amen.