Racial tensions are at an all-time high in this country. It is difficult to go a single day without hearing about white people shooting people of other races and skin colors. Sometimes the news is the opposite, where people of color are angry over some recent event and go looting and shooting Caucasian neighborhoods. It's an ugly, ugly way to behave.
So what can you do? As a Christian, empathy as an emotional expression may not be enough. Just saying that you empathize with or understand what someone of another race is going through is not enough. Until you have walked miles in another person's shoes, you really can't say that you know how they feel. If anything, this tends to harbor a lot more negativity and negative responses to your attempt to make someone feel better or show your respect.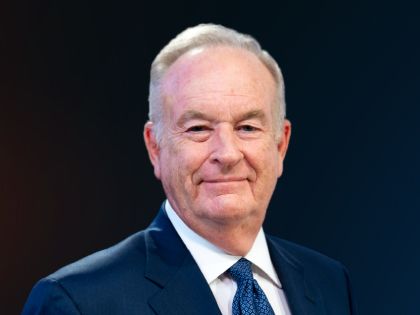 The New Presidency Will Change Everything. 1 Money Move to Make Before March 16.
Ad -Great American Wealth Project
Learning what the Bible has to say about compassion and how to apply it to your interactions with others of different races and cultures can make a huge difference. There are many passages that talk about compassion, or refer to agape, the Greek word for brotherly love/love for one's fellow human beings. Let's take a look at how empathy, compassion, and agape helps with racial reconciliation.
Jesus's Compassion on the Multitude and How It Applies to You and Other Races
When Jesus and his disciples walked from town to town, a crowd had gathered after them. The crowd followed without ceasing or eating, and they were hungry but would not leave Jesus's presence.
In Matthew 15:32 Jesus says:
"Then Jesus called his disciples unto him, and said, I have compassion on the multitude, because they continue with me now three days, and have nothing to eat: and I will not send them away fasting, lest they faint in the way."
Jesus, despite the fact that people of all nations, all tribes and all countries followed him, he wanted to feed the multitude. His love was for all people, not just the saints or the goodly types or just the Jews. Hundreds of people of all skin tones and origins were there, and he wanted to show all of them empathy and compassion for their dedication to him.
What this means for Christians is that anyone you see on the street that is cold, tired, hungry, angry, in need, etc., should be treated the same and treated with kindness. It honors God and Jesus to treat your fellow human beings the same way Jesus would treat them if he were physically here. It doesn't matter where they come from, the color of their skin, or their culture. Compassion and empathy are closely tied together, so it is important to show and express compassion first, which others will view as an understanding of their current state of affairs and respect your attempts to make things better.
Agape in the Bible and Its Modern Applications
Perhaps no passage on agape is more powerful and resonates so well with today's social situations and the races than 1 Corinthians 13. In many modern translations, the original meaning is completely lost because it becomes a passage that has no relation to agape at all, but to romantic partner love instead.
In the original context of the King James Bible of 1611, 1 Corinthians 13 reads:
"Though I speak with the tongues of men and of angels, and have not charity, I am become as sounding brass, or a tinkling cymbal.
And though I have the gift of prophecy, and understand all mysteries, and all knowledge; and though I have all faith, so that I could remove mountains, and have not charity, I am nothing.
And though I bestow all my goods to feed the poor, and though I give my body to be burned, and have not charity, it profiteth me nothing.
Charity suffereth long, and is kind; charity envieth not; charity vaunteth not itself, is not puffed up,
Doth not behave itself unseemly, seeketh not her own, is not easily provoked, thinketh no evil;
Rejoiceth not in iniquity, but rejoiceth in the truth;
Beareth all things, believeth all things, hopeth all things, endureth all things.
Charity never faileth: but whether there be prophecies, they shall fail; whether there be tongues, they shall cease; whether there be knowledge, it shall vanish away.
…And now abideth faith, hope, charity, these three; but the greatest of these is charity."
There's a lot to unpack there, so we'll just sum it up. The passage talks about charity, which in King James's day referred not to the giving of alms to the poor, but in treating your fellow man/brother with absolute kindness. It is charitable to be as kind as possible to those around you.
You don't seek any vain praise to be kind to others either, and you seek truth and goodness, which is what everyone is entitled to receive even if they have not been good themselves. The passage places an emphasis on the kind of charity that translates into agape, the brotherly love kind of love, not romantic love or self-love.
The purpose of this passage is to teach Christians to be humble, gentle, kind, giving, serving towards others instead of expecting them to serve you, and most of all, recognizing that peace is attainable when these actions are put into practice. The Bible has 42 passages alone that use the word "kindness", but dozens of passages where the word is not used but the actions of the characters in the stories or parables are showing kindness to others. That is what God wants you to do as a Christian, regardless of the person's skin color or where a person comes from.
Turn Empathy for Other Races Into Action Instead of Words
It is easy to say to someone that you hear what they are saying, you see what they mean, and/or you understand where they are coming from. However, in most cases where racial issues are burning hot, you don't see, hear, or understand unless you have really been there. Empathy is a difficult thing to show, and is often expressed in on of the aforementioned three ways. If you really want someone of another race to know that you empathize with them, turn your empathy into actions, not words.
Sometimes it takes a little creativity, but it can be done. Step in and speak up when you see something that isn't right for a person of color. Offer someone the chance to speak when others are ignoring him/her.
Be a voice that aids their voices. Give them provisions when they can't get things they need. Look for all the small and big ways you can show empathy, compassion, and kindness towards everyone else so that they really can believe what you say when you tell them that you feel, see, hear, or understand what they're going through. It will go a long way to easing racial tensions.
If you're not sure what you can do, you can pray. Ask God to give you the words you need to pray about something like this. Ask for wisdom and grace. Ask for knowledge and a view into someone else's world and how you can be empathetic in actions towards him/her.
After you pray, open your eyes and your heart to others to look for ways you can help and connect. When you do all of the above, you will do much better at racial reconciliation and helping people heal and come together.