When most of us think about sharing the Gospel, our minds automatically go to someone we know. We think about someone that lives down the street who doesn't attend church, a coworker who is not a believer, or perhaps even someone in our own homes who has yet to make the decision to be a disciple of Christ. For thousands of missionaries, the concept of sharing the Gospel goes well beyond the safety of our borders. The brave men and women who give up their "normal" lives to go share the Gospel with unknown people on the other side of the world play an integral part in God's Kingdom plan for humanity.
By no means does that mean that the people who commit their lives to world missions are more important to God's plan than the people who share the Gospel with a coworker or invite a family member to church with them. God does not view one person's calling as more important than the other. However, it's important that people who don't participate in world missions understand how important they truly are to God's plan.
When you understand why world missions matter to God, it can help you better prioritize them in your own life. This doesn't mean that you have to pack up and go on a mission trip to a remote village. However, if God is calling you to that life, that's certainly something that you should do. Even if that's not the case, understanding God's heart for world missions ensures that you're praying for the men and women who are risking their own safety and forfeiting their own convenience in the name of spreading the Gospel. It also means that you will probably reevaluate your current giving patterns. Even if you're not directly involved in world missions, you can support them through your generosity.
Take a moment today and allow God to show you why world missions matter to Him, and in turn, why they should matter to you. When you take a look at the Scriptural mandates behind missionaries, and their passion and purpose, you may find yourself looking for opportunities to help in world missions, either as a missionary, through giving, or through consistent prayer. No contribution is too small.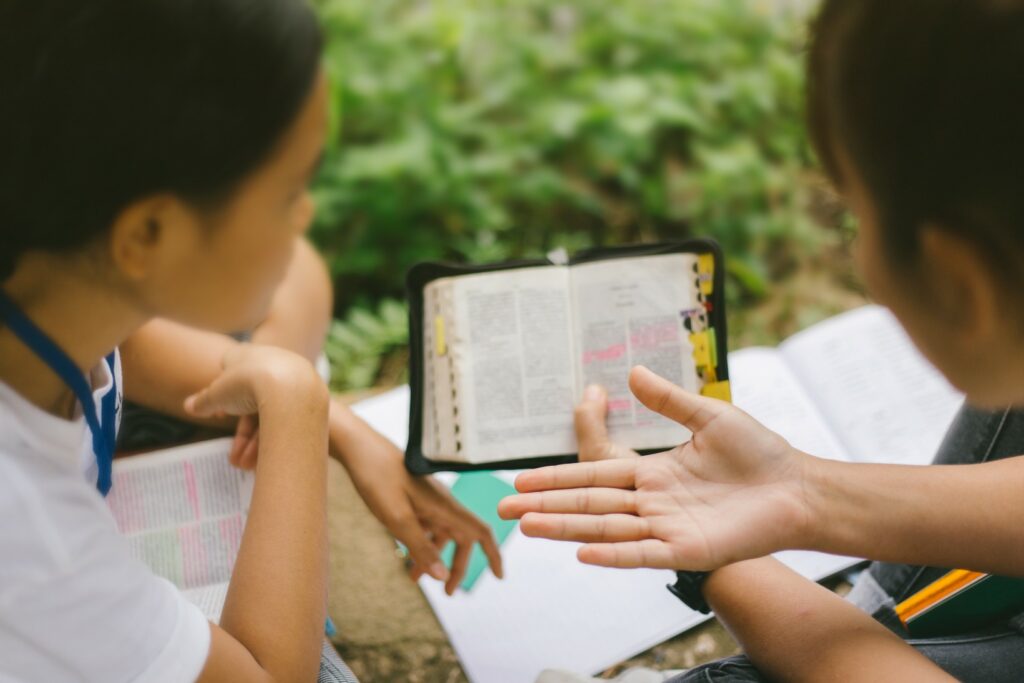 It's Always Been the Plan
Genesis 12:1-3 (ESV)
Now the Lord said to Abram, "Go from your country and your kindred and your father's house to the land that I will show you. And I will make of you a great nation, and I will bless you and make your name great so that you will be a blessing. I will bless those who bless you, and him who dishonors you I will curse, and in you all the families of the earth shall be blessed.
If you just gloss over this familiar story, you will miss one of the hidden details. God told Abram that He wanted him to leave his family and everything he had ever known so that "all the families of the earth shall be blessed."
If you grew up attending Sunday School, you may be familiar with the story of Abram, who later became Abraham. If not, here's a quick synopsis. God called Abram, at age 75, and his wife Sarai, who was around 65 to leave their home and start over in a place that God would show them as they traveled. In some senses, this was a test of Abram and Sarai's obedience. God rewarded their obedience with the son that they had prayed to receive for years. However, God had another reason for sending Abram out, and it was revealed in Genesis 12:3.
God knew that Abram loved Him and trusted Him. With that in mind, God wanted Abram to go out and interact with people who did not know God. Abram was the first missionary. This means that missionary work is not anything new. In fact, before God had instituted pastors, prophets, teachers, and other God-ordained positions, God called the first missionary. Mission work has always been a part of God's divine purpose for humanity.
Numbers Don't Lie
John 4:35 (TPT)
As the crowds emerged from the village, Jesus said to his disciples, "Why would you say, 'The harvest is another four moneys away'? Look at all the people coming-now is harvest time! Their hearts are like vast fields of ripened grain-ready for harvest."
In order to fully comprehend the importance of world missions, it's a good idea to look at the numbers. The Joshua Project is one of the leading entities in world missions, and they provided the numbers that we're going to look at today.
It's important to start by looking at the difference in "reached peoples" and "unreached peoples." Reached people groups are those that have a population of more than 2% local evangelical believers to reach and disciple the nonbelievers in the community. Conversely, an unreached people group is a community in which there is less than 2% of the population that can evangelize the unchurched population.
Per a report published by The Joshua Project, roughly 42.3% of the world's population is still considered unreached. If that number isn't staggering enough, that number comes to 3,343,525,000 people! More than 3 billion people have never been reached with the lifechanging Gospel of Jesus Christ.
With more than 3 billion souls around the globe who have never been reached with the Gospel, the importance of missions cannot be overstated. When Jesus told the disciples that the fields were white and ready for the harvest, the world's population was a fraction of the size it is now. If the fields were ready for harvest then, they are even more ready for harvest today.
How Can You Help?
Romans 10:14-15 (TPT)
But how can people call on him for help if they've not yet believed? And how can they believe in one they've not yet heard it? And how can they hear the message of life if there is no one there to proclaim it? And how can the message be proclaimed if messengers have yet to be sent? That's why the Scriptures say: How welcome is the arrival of those proclaiming the joyful news of peace and of good things to come!
In his letter to the Roman Church, Paul posed a logistical line of questions that focused on how people who had never heard the Gospel could be reached. How can the unsaved call upon God for help if they have not believed? They can't! How can the believe in someone that they have not heard of? They can't! How can they hear about Him if there is no one there to tell them about Him? They can't! Finally, how can the messenger tell people about Him if they have not been sent? They can't!
As we discussed earlier, maybe you will never set foot on the foreign mission field. Perhaps you will. Whether or not you end up serving God in that capacity is between you and Him. However, even if you're never going to fly to a foreign land and present the Gospel to an unreached people group, you can still support missions.
Begin praying today and see if God wants you to support missionaries financially. They can't complete their work without financial support. Even if giving isn't possible for you right now, you can intercede on their behalf. Begin praying that God would send missionaries, equip them, strengthen them, and protect them.
A Closing Prayer:
Heavenly Father, thank You for Your commitment to getting Your message to people all around this world. Thank You for the men and women who serve in this capacity. I'm asking You to show me how I can help them and support them. In Christ's name, Amen.