There will be times in the life of a Christian when he will look at himself and wonder how he is ever going to be a better person than he is. Sometimes, it can be easy to grasp that at the beginning of someone's salvation experience, it is God Who saved him. However, as one progresses in his faith, it may seem to him that he has to fight sin all by himself.
As this man looks into the mirror of God's Word, he finds that he has various struggles and is dirty. So often this same man runs back to the law and seeks to get clean by it. Over and over, the cycle of self-reform continues. Holiness appears as a distant concept that can only be obtained by another or by the glorious saints of old.
Jesus' illustration of the Holy Spirit
In John chapter three, Jesus is talking to a man by the name of Nicodemus. Nicodemus was said to be a teacher of the Jews, and he came to inquire about who Jesus was. In this encounter, the topic of being born again is addressed. Jesus highlights a crucial ministerial dynamic in the Person of the Holy Spirit.
In this portion of Scripture, the Holy Spirit is said to be the One Who brings about spiritual life in a person. In other words, the one-time act of being born again is brought about by the Holy Spirit. In much the same way that Jesus was brought into the world by the Holy Spirit (i.e., born into this world), so the believer is born again by the Holy Spirit.
The Spirit brings life. This is true during the entire life of the Christian, but how the Holy Spirit does this and when He does this is somewhat of a mystery. Jesus directly states this when He references the wind and unites the Holy Spirit's ministry to the mysterious nature of the wind.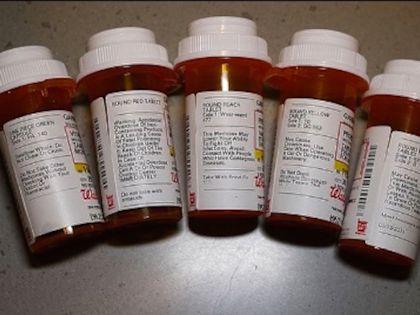 4 Worst Blood Pressure Drugs
Ad -Simple Blood Pressure Fix
The wind has a somewhat unpredictable nature. Sure, someone may know that it may or may not be windy tomorrow. However, when someone steps outside, it is rather unknown as to when exactly a sudden gust of wind might come. Sometimes, a breeze will blow off someone's hat; at another time, it will blow them off their feet. If this same person looks in the direction of the wind, he cannot see where it is coming from. If he turns the other direction to see where it is going, he will not be able to see where it stops.
The wind may stop suddenly and, without any notification, quickly pick back up. The wind may stop for days on end, and then unexpectedly pick up after a week's time.
The wind is essential for a kite to fly in the air. Wind is essential for a sail boat to move along the seas. Wind is essential for a number of reasons, and in the life a believer, the Holy Spirit is Who will carry him on to greater levels of victory.
Relying on the Holy Spirit by looking at His work
It can be easy to fall into the trap of believing that you are in the sanctification experience all by yourself. In the book of Galatians, a similar thought-process was taking place. The churches in Galatia believed that they had started the Christian life by the Spirit but that now they needed to abide by some form of law-keeping to be saved.
They were ultimately turning from the true Gospel. The true Gospel is a God-centered Gospel in which God receives the glory due His name. God is the source of salvation from beginning to end.
Paul says, "Are ye so foolish? having begun in the Spirit, are ye now made perfect by the flesh?" (Gal. 3:3). Paul recognized an ongoing ministry of the Spirit in bringing about life in a believer. The Galatians began to look more at themselves and their own personal efforts than the Holy Spirit of God.
Yes, God has given commands to the believer for him to follow. Yes, man is held responsible for not following God's commands. Nevertheless, there is a work of the Holy Spirit in the life of a believer that brings about greater levels of obedience.
Look at the following verses to develop your trust in the Spirit of God, Who will help you to stand on your feet again:
"And he said unto me, Son of man, stand upon thy feet, and I will speak unto thee. And the spirit entered into me when he spake unto me, and set me upon my feet, that I heard him that spake unto me…" (Ez. 2:1-2).
So there's a lot going on in this verse. First, it is important to note that God gave Ezekiel a command to stand on his feet. God then tells him that when he does this, He will speak to Ezekiel. What happens next is remarkable. The Holy Spirit comes and enters into Ezekiel, much like a sudden gust of wind. Then the Holy Spirit brings Ezekiel to his feet. So God had commanded Ezekiel to stand on his feet. Prior to this, Ezekiel was on his face before God. Then the Holy Spirit literally enters Ezekiel and lifts Ezekiel up on his feet, thus fulfilling the command of God. At this point, God spoke to Ezekiel like He said He would.
In Ephesians 3:16, Paul is praying for the believers in Ephesus. As he is doing this, he prays that God would grant these believers a measure of strength through the Holy Spirit within them.
This verse indicates that the Holy Spirit has an inward ministry to believers in which He imparts strength to fulfill God's will.
Not only will the Holy Spirit impart a sense of strength to the believer, but the Holy Spirit will also uphold the believer. Scripture tells us of a time in which David sinned greatly against the Lord. In Psalm 51, we can read his psalm of repentance.
In this psalm, forgiveness and cleansing are mentioned along with David's proclaiming God's goodness to the people. However, there is a verse that once again speaks of the ministry of the Holy Spirit in such a way that the Holy Spirit is depicted as lifting the believer to his feet. In Psalm 51:12, David pleads for joy in his life as his sin has brought him low. He ends this verse by pleading to God that the Holy Spirit would uphold him. In this, we can see a great picture of the weak and limping David. He is struggling in this moment and needs to lean on God. He pleads for the Spirit to come take him by his arm, hoist his arm over His shoulder, and carry his weight as they walk together.
The book of Acts is full of encounters with the Holy Spirit. The book starts in Acts 1:8 by the people waiting on the Holy Spirit to give them power from on high. Sometime later, the great day of Pentecost occurs as thousands of people receive the Holy Spirit. However, as the book progresses, the work of the Holy Spirit continues, and in greater manifestations, as believers are filled with the Holy Spirit and are emboldened.
Application
The Holy Spirit will bring about sanctification in the life of a true believer in Christ. While the believer is to work out his salvation and strive to be holy, at the end of the day, the Bible says that it is God Who works within him. The Holy Spirit does not just bring about life at the beginning of someone's walk with Christ. Rather, the Holy Spirit will bring about newness of life and times of refreshing throughout the Christian's journey. He will give strength to you when your strength is failing. He will bring about a sense of love and a desire for God when these seem to be waning. Trust in the Holy Spirit and pray that He will work in your heart.
Final prayer
Father, I thank You for Your Holy Spirit. I pray that You would fill me with Your Spirit and give me strength for this day. Help me to walk according to Your will. In Jesus' name, Amen.