In the Beatitudes, there is a Scripture that is often misunderstood by the Christian. Jesus says, "Blessed are they that mourn: for they shall be comforted" (Matt. 5:4). What has a tendency to quickly arise in the mind of a believer is that if a loved one passes away, God will comfort those that mourn. While it is true that God will comfort the believer when he is experiencing challenging times in his life, this verse means more than that. Jesus did, in fact, have death on His mind when He relayed this message, but the mourning He spoke about seems to be a mourning of a different sort.
But why would anyone mourn for any other reason? This is a puzzling question, and the Christian may be far removed from what Jesus was asking of His creation. When Jesus speaks of mourning, He uses the word "pentheo." This means that Jesus is speaking of those who grieve or wail as well as those who mourn. It would also consist of what is known as lamenting or being sad and/or sorrowful.
Since we now have a good idea of what it means to mourn, it is time to answer some questions:
Sponsored
• Why should the Christian mourn?
• When should the Christian mourn?
• How should the Christian mourn?
Why should the Christian mourn?
As Jesus relays the Beatitudes to His listeners and tells them that those who mourn will be comforted, He is directly referencing sin. He is ultimately saying that those who mourn over sin will be comforted by God. In the book of 2 Corinthians, chapter 7, Paul sheds some light on the question, "Why should a Christian mourn?" He says, "For godly sorrow worketh repentance to salvation not to be repented of…" (2 Cor. 7:10). A proper mourning over sin actually brings about a true repentance to God.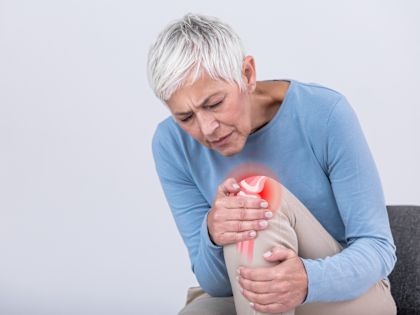 Top Doctor: Knees Hurt? Do This Tonight
Ad -Prosper
While there is a proper time for mourning, the Bible also answers the question of why a Christian should mourn in the book of James. Scripture says, "…Cleanse your hands, ye sinners, and purify your hearts, ye double minded. Be afflicted, and mourn, and weep: let your laughter be turned into mourning, and your joy to heaviness…" (James 4:8-9). Mourning here is directly connected with sin.
Often the Christian does not make much of this practice of mourning over his sin. It would seem as though one of the major problems in the life of many Christians is the tendency to become numb to sin. Day in and day out, the Christian sees that he is a sinner, but if he is not careful, this will leave him with a complacent attitude toward it.
Sponsored
Mourning should take place in the life of the Christian because it is commanded, it produces repentance, and it also has a cleansing affect.
When should the Christian mourn?
The Bible has already made clear that godly sorrow produces repentance. The Bible has already made clear that a Christian should mourn over his sin. But when should the Christian mourn? Scripture says, "To everything there is a season, and a time to every purpose under heaven… A time to weep, and a time to laugh; a time to mourn, and a time to dance" (Eccl. 3:1, 4). Therefore, the Bible declares that there will be seasons in the life of the Christian when mourning is the proper response to sin.
Since mourning is said to lead to repentance, it would seem as though it is proper to mourn over every sin that one knowingly commits. However, what is not clearly stated is what exactly this must look like. It does not seem as though there need be tears and weeping over each and every sin. Quite possibly if a Christian actually knew what his sin meant before God, this could be the right and proper reaction. At the very least though, there should be a sense of sorrow each time one sins against the Lord. This should be accompanied by a confession of sin in which the sinner is, in fact, moved or affected by his sinful actions to the degree of mourning.
How should the Christian mourn?
The book of Lamentations is a known as a lament. As was previously stated, a lament is also a time of mourning. In this book, Jeremiah the prophet has been left behind in Jerusalem after the Babylonian captivity. Jeremiah walks through his beloved city and sees the wreckage of what has taken place.
The Babylonians literally destroyed everything in their sight. In the book of Nehemiah, the walls were declared to be rubble. The city was ruined, and it was a disgrace to the people. Thoughts of what once was came rushing to the mind of Jeremiah. He saw the famine in the land. Parents were eating their children. The temple was destroyed. It was as though God was no longer present.
In this state, Jeremiah mourned over what he saw. All the destruction was brought about by the sin of the people, and Jeremiah knew it. Time and time again in the book of Lamentations, Jeremiah is depicted as in anguish or as weeping over what had taken place. In the life of Jeremiah, there was a time for weeping and a time for mourning. The Christian can also look and see what devastation sin does in his own relationship with God, and this can begin to bring about mourning in his heart.
The greatest place to look to grow in the area of mourning is at the finished work of Christ. It is a humbling thing to look upon Christ and see what sin has done. As the Christian personalizes this, he will see that it was not only Pilate who crucified Jesus. He will see that is was not just Herod that played his part. He will also notice that it was not simply the Jews yelling, "Crucify, crucify." Rather, for every person who has ever lived, his own personal sin led Jesus to the cross.
This type of recognition should create a sense of mourning and weeping in the life of the believer. Scripture says, "…they shall look upon me whom they have pierced, and they shall mourn for him, as one mourneth for his only son…" (Zech. 12:10). When the Christian takes personal responsibility for his own sin and the part he played in the crucifixion of Christ, it will bring about a sense of mourning if properly grasped.
Finally, it is important to address the question, "How should the Christian mourn?", by speaking of one of the greatest hindrances and one of the greatest helps. The greatest place to look had already been discussed. But why don't more people mourn over their sin when they look to Christ? The answer is pride.
Earlier, James chapter 4 was discussed. It was noted that the Christian must mourn over his sin and that this mourning also has a cleansing effect on the Christian. However, the following verse says this: "Humble yourselves in the sight of the Lord and he will exalt you" (James 4:10). James tells us that mourning is directly related to humility. Therefore, what James is communicating indirectly is that if the Christian is struggling with mourning over his sin, he is ultimately struggling with humbling himself before the Lord.
Application
It is important for you to see clearly that you should mourn because this is what brings about repentance. It is also equally important to know that mourning will bring about cleansing. You do not need to walk around mourning all the time, but there will be times and seasons for it. Take note of the destructive nature of sin, look upon Him Whom you have pierced, and humble yourself before the Lord.
Final prayer
Father, I recognize that I do not mourn like I ought to. It is hard for me to mourn, and I pray that You would help me. Help me to see Jesus and to recognize that my sin put Him on the cross. He willingly laid down His life for me. It was not Pilate who crucified Him by force, nor was it the Jews who outnumbered Him. Rather, it was the sin of the world, it was my sin, for which He willingly laid down His life. Teach me to mourn. In Jesus' name, Amen.